Spring has never looked bolder on the
Carmen Marc Valvo
runway. The designer has a way of embracing current trends yet presenting them in an entirely new way, as he did with platinum blonde wigs that fused the ombre and bob trends with dipped black ends and blunt bangs. Immediately, a modern and youthful tone was set, and one that contrasted nicely with the polished styling. Particularly refreshing this year were Valvo's more casual pieces and swimwear, which were as mesmerizing and strong from start to finish as his always striking evening gowns.
Aside from the opening look above, the designer stuck to a palette of blacks, whites, pewter, and grey. He interpreted tribal outside of the more conventional, colorful way we've seen all season by leaving the traditional pattern to monochrome tones.
I love the way Valvo artistically and strategically incorporated delicate sheer inserts through his dresses. His cocktail and evening wear with dropped torsos were stunning and flawless in shape and movement. I liked the sporty twist on the bottom two, with the incorporation of leather with sheer fabrics.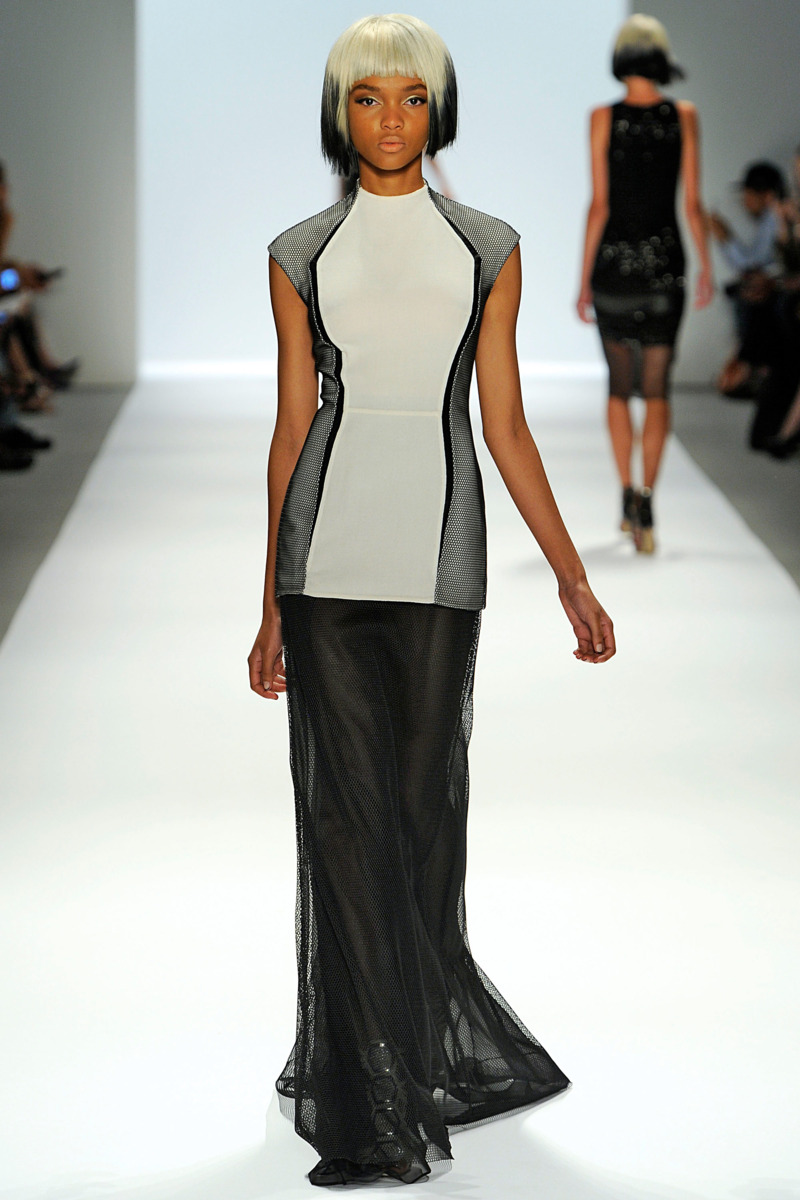 The glass beading on his gowns showed off the beauty of his craftsmanship, and showcases why Valvo is an evening staple at Neiman Marcus, Saks Fifth Avenue, and Bergdorf Goodman. The workmanship playfully balanced with mesh and sheer fabrics for a sexy yet fresh look.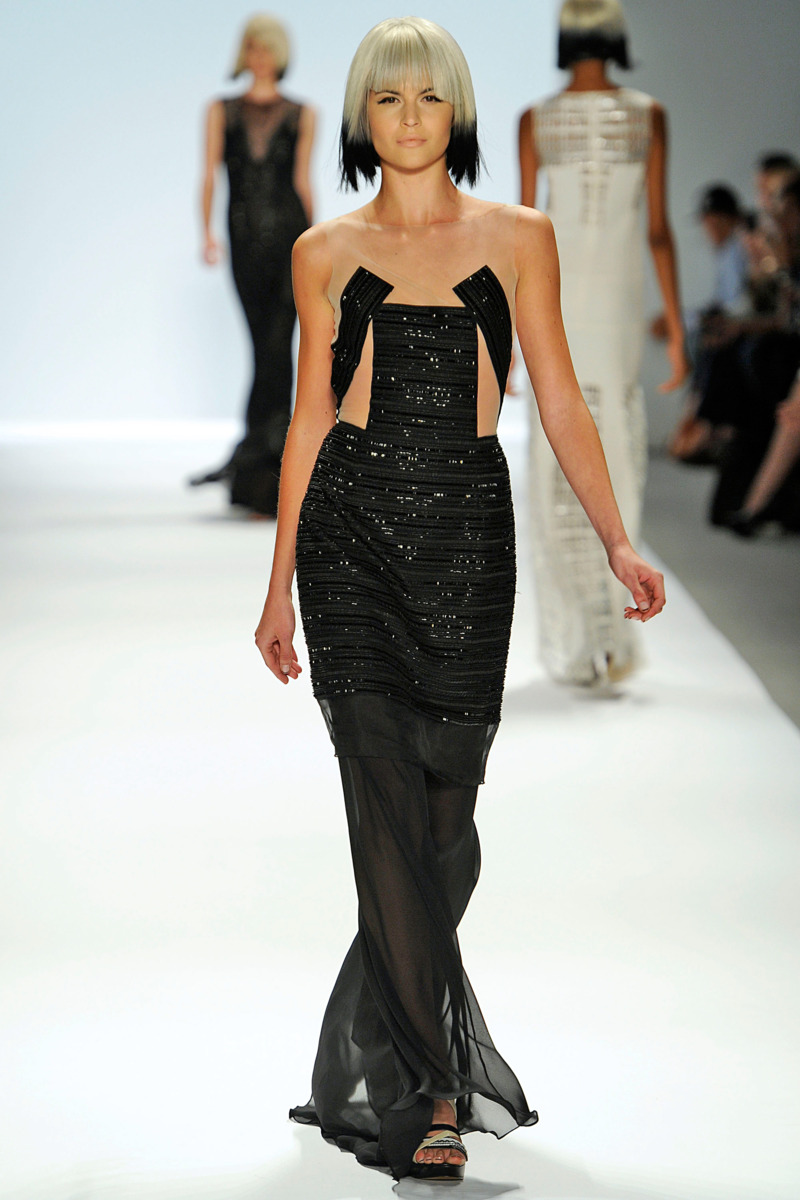 Oh, and let's not forget to highlight the beauty of Carmen Marc Valvo's spring shoe collection. From head to toe, a truly well done runway presentation.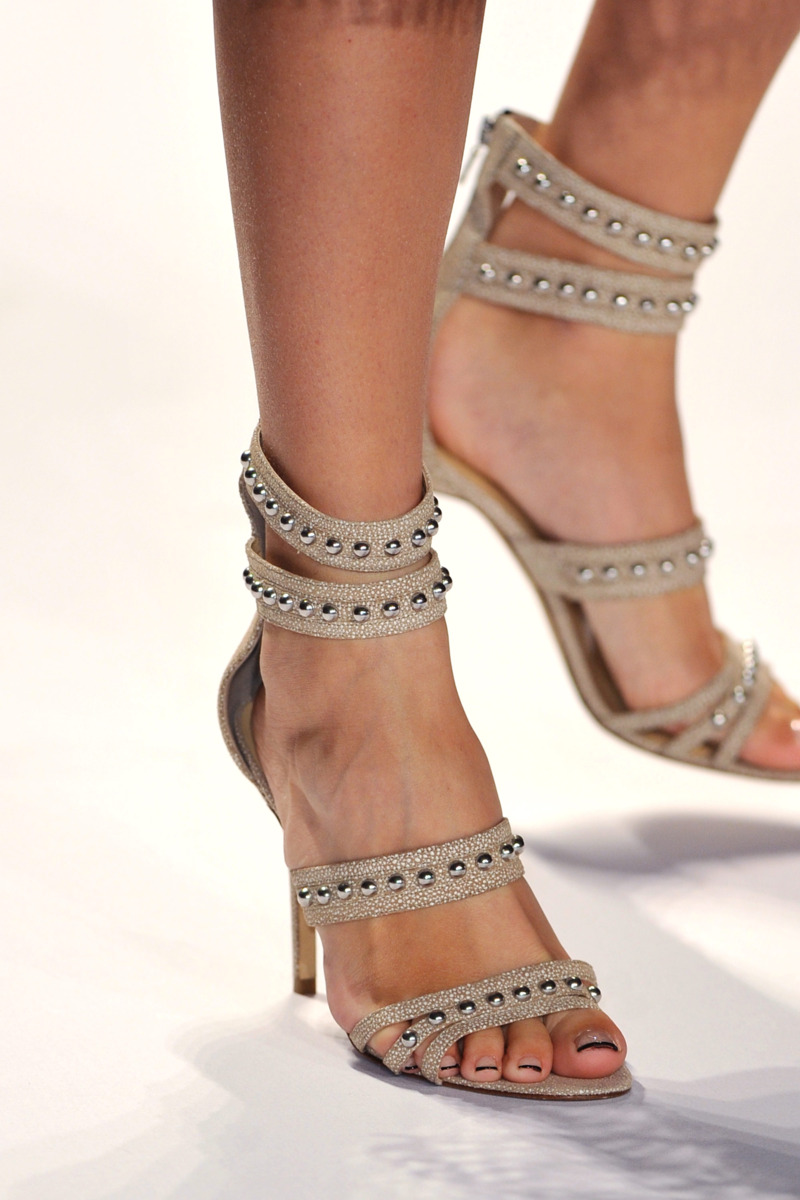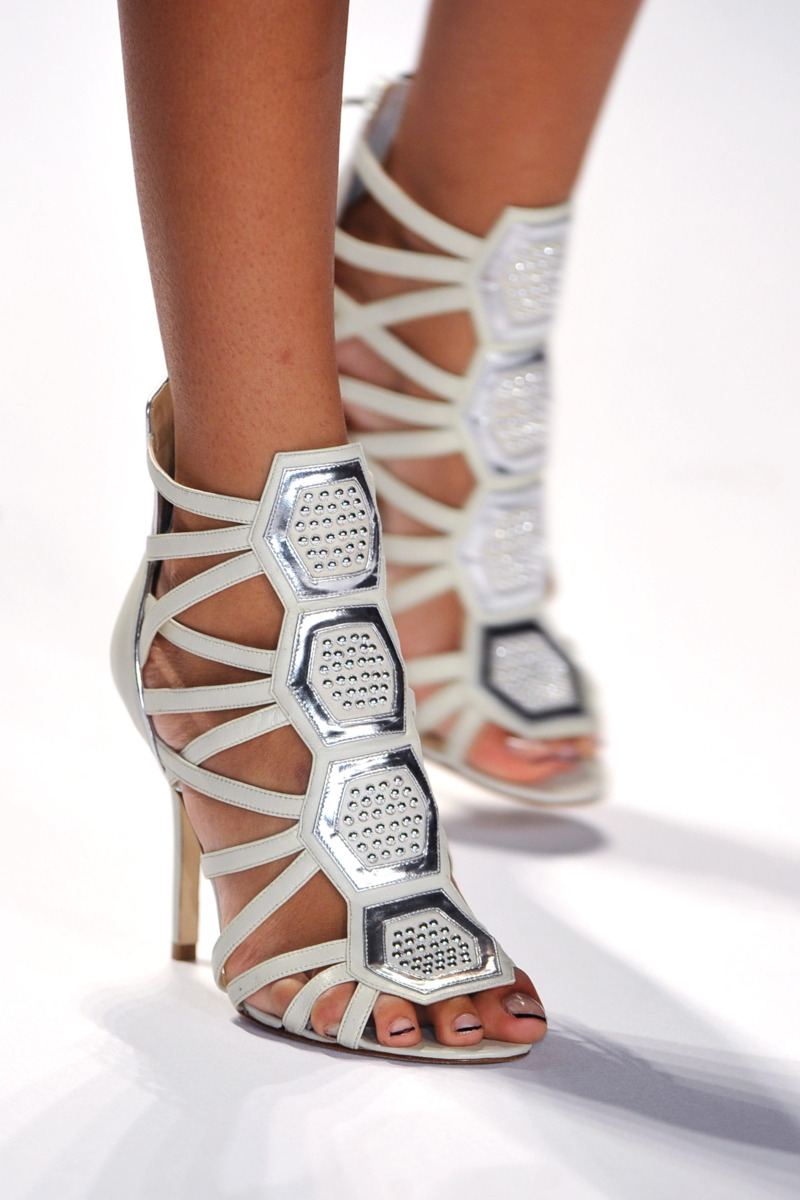 All photos from The Cut