Inspired by Welsh patterns on a vintage blanket, Janine M. Villa brought bright colors and layered patterns to the runway in her collaboration with knitwear designer Amanda Nervig. With beautiful, almost Missoni-like patterns and relatively safe silhouettes, Villa and Nervig hit the target with a very buyable collection. The color palette is perfect for fall, and the slouchy knits added a playful boost of texture.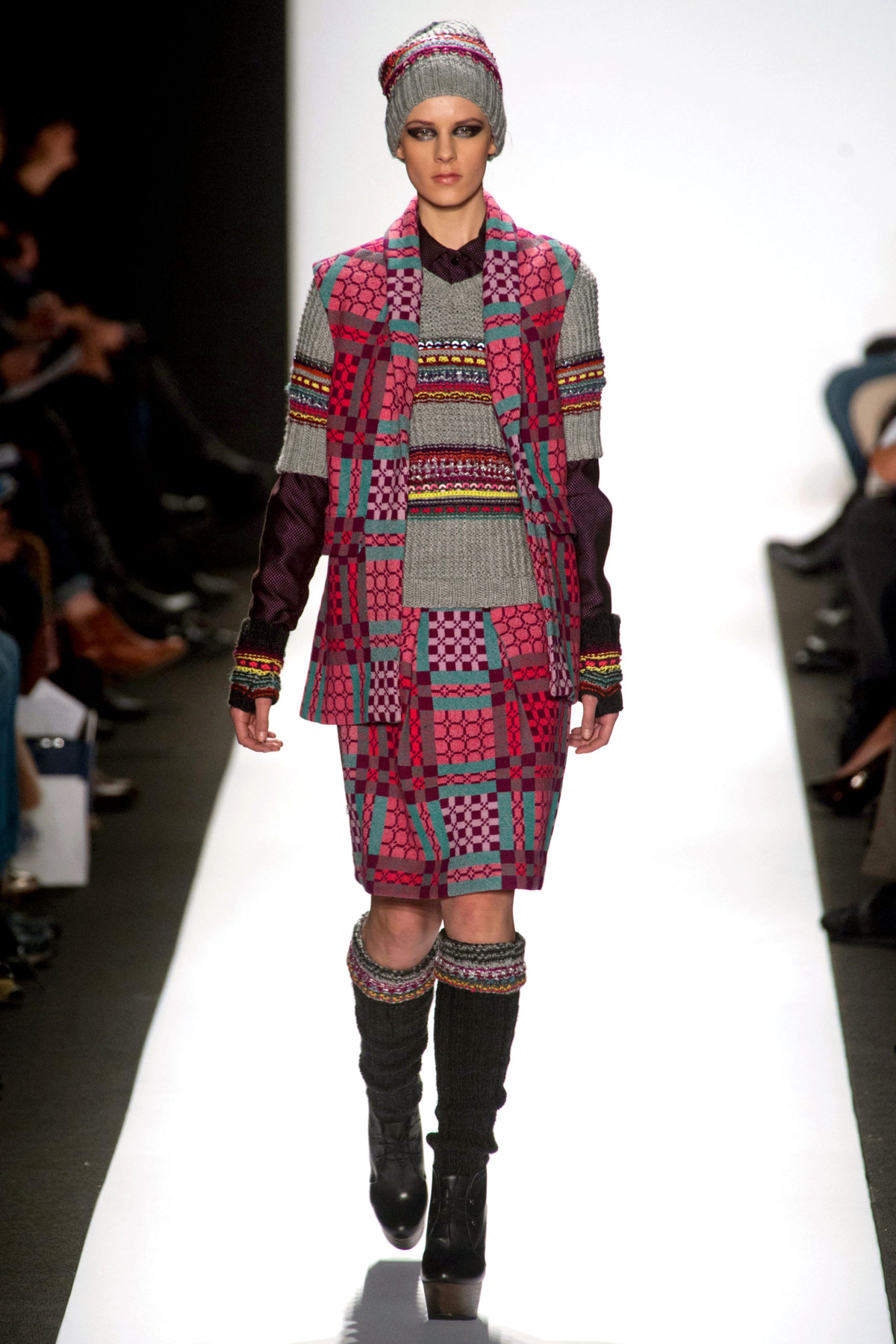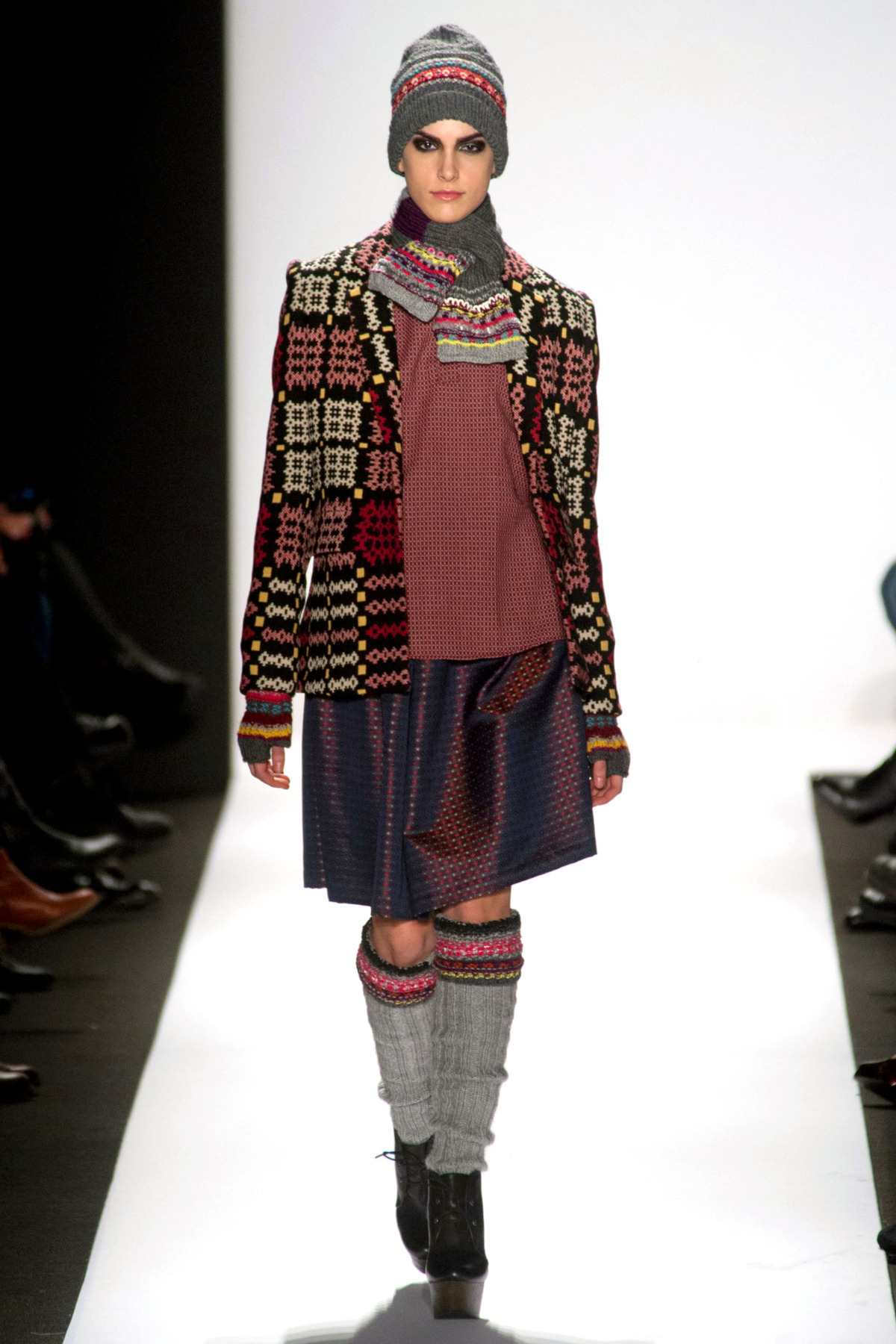 With a break from all the bold colors and patterns of the previous designers, Yuming Weng focused on warmer browns and winter grays. A common motif in her collection together was a rippling wave pattern, influenced by artist
Henrietta Harris'
distortion portraits. The effect is a simple design, yet the movement breathed life into the monotone wool fabric.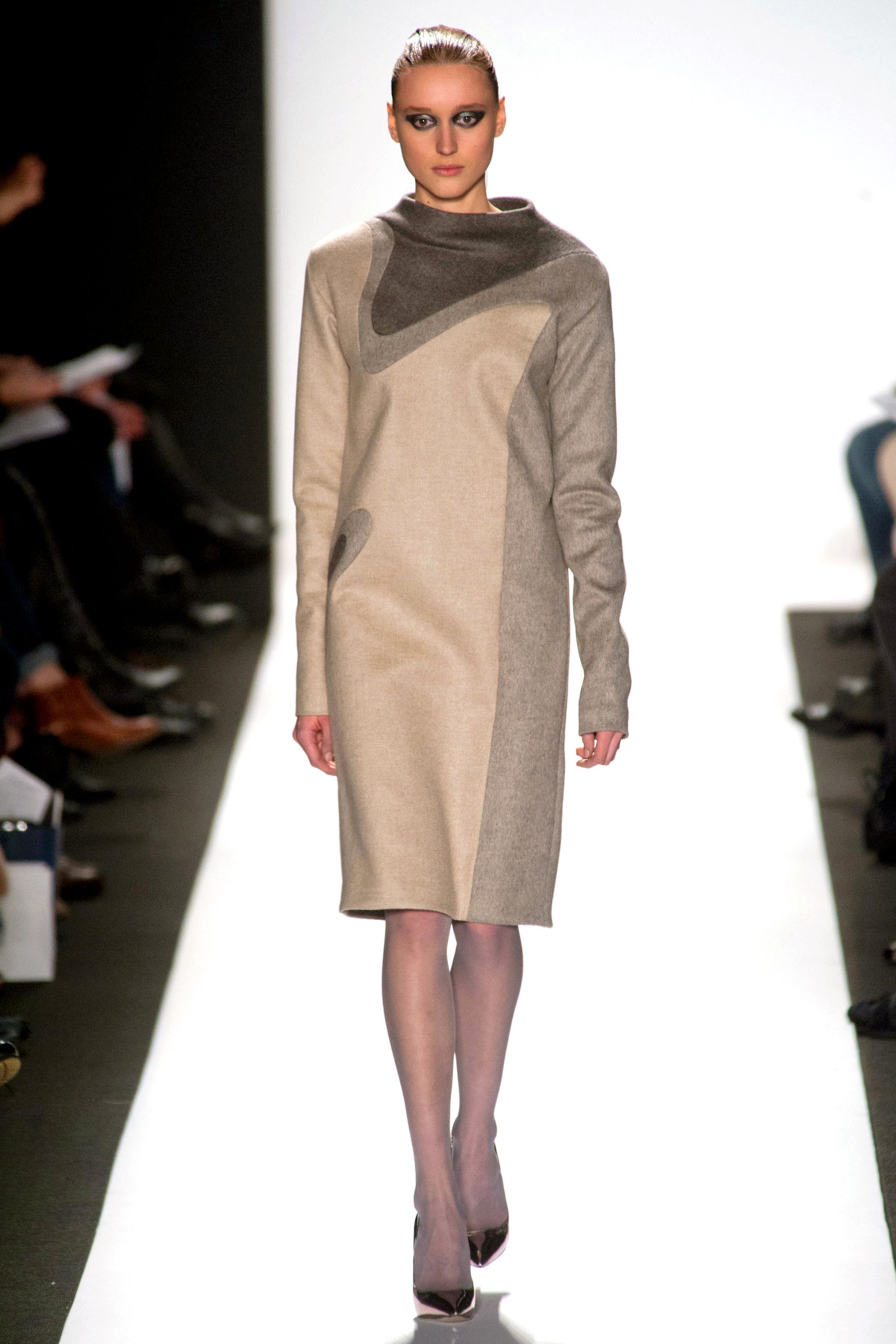 The collaborative effect of Teresa Field's creative mind, James Thai's leather craftsmanship, and Lea Aripotch's bronze work created pure magic on the runway. Etchings of flora and woodland creatures, meticulously detailed and burned into smooth ivory leather, left me speechless with their beauty.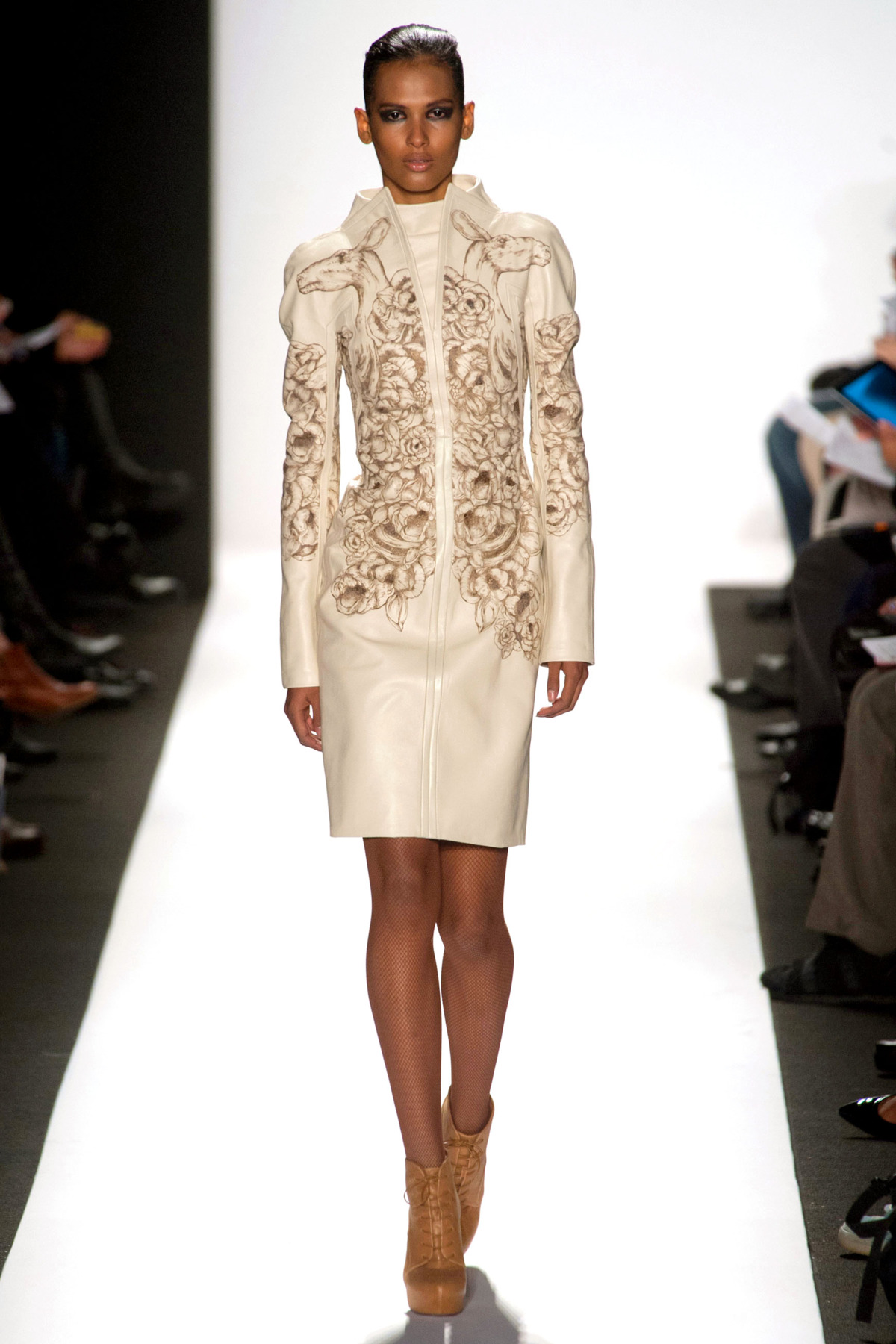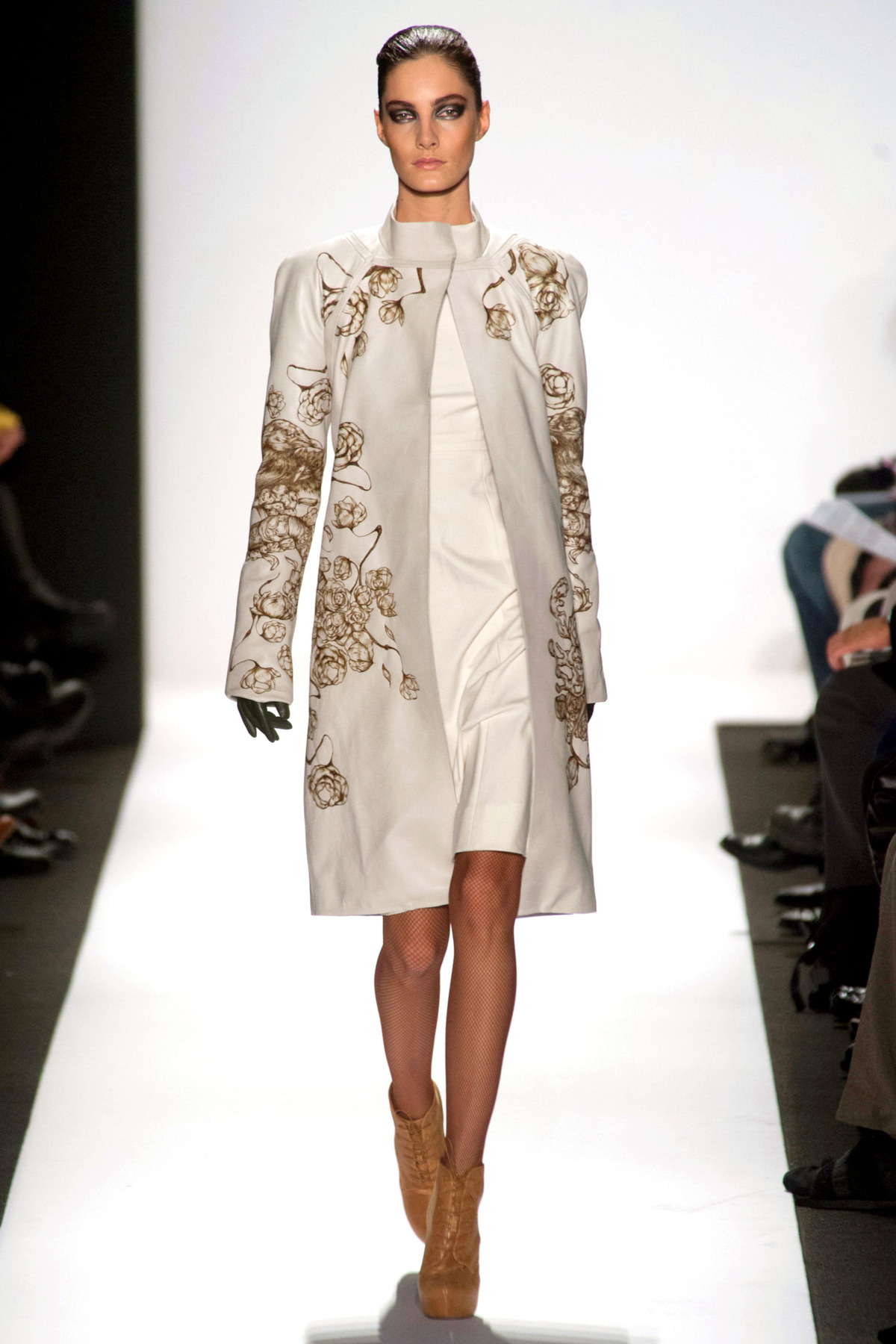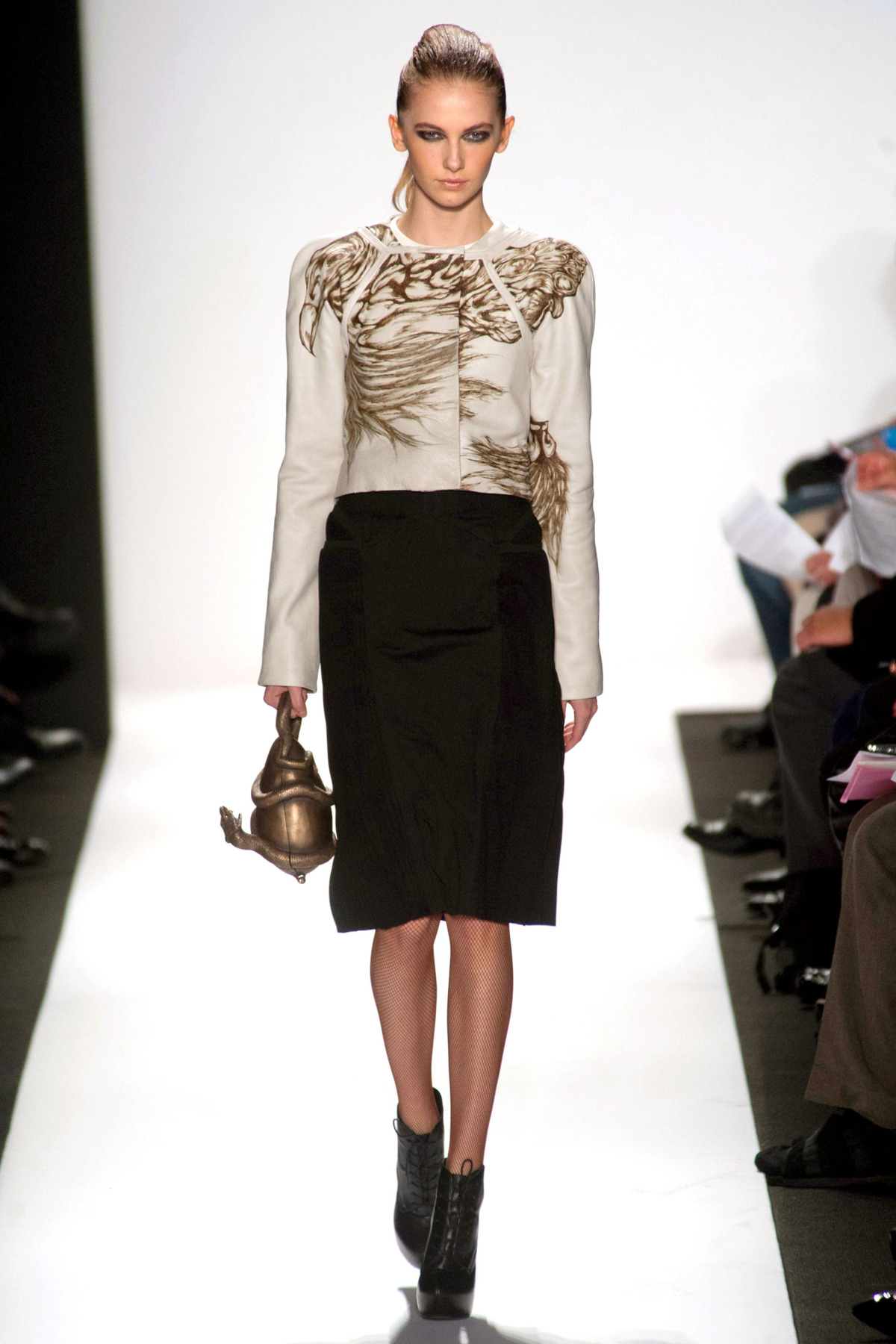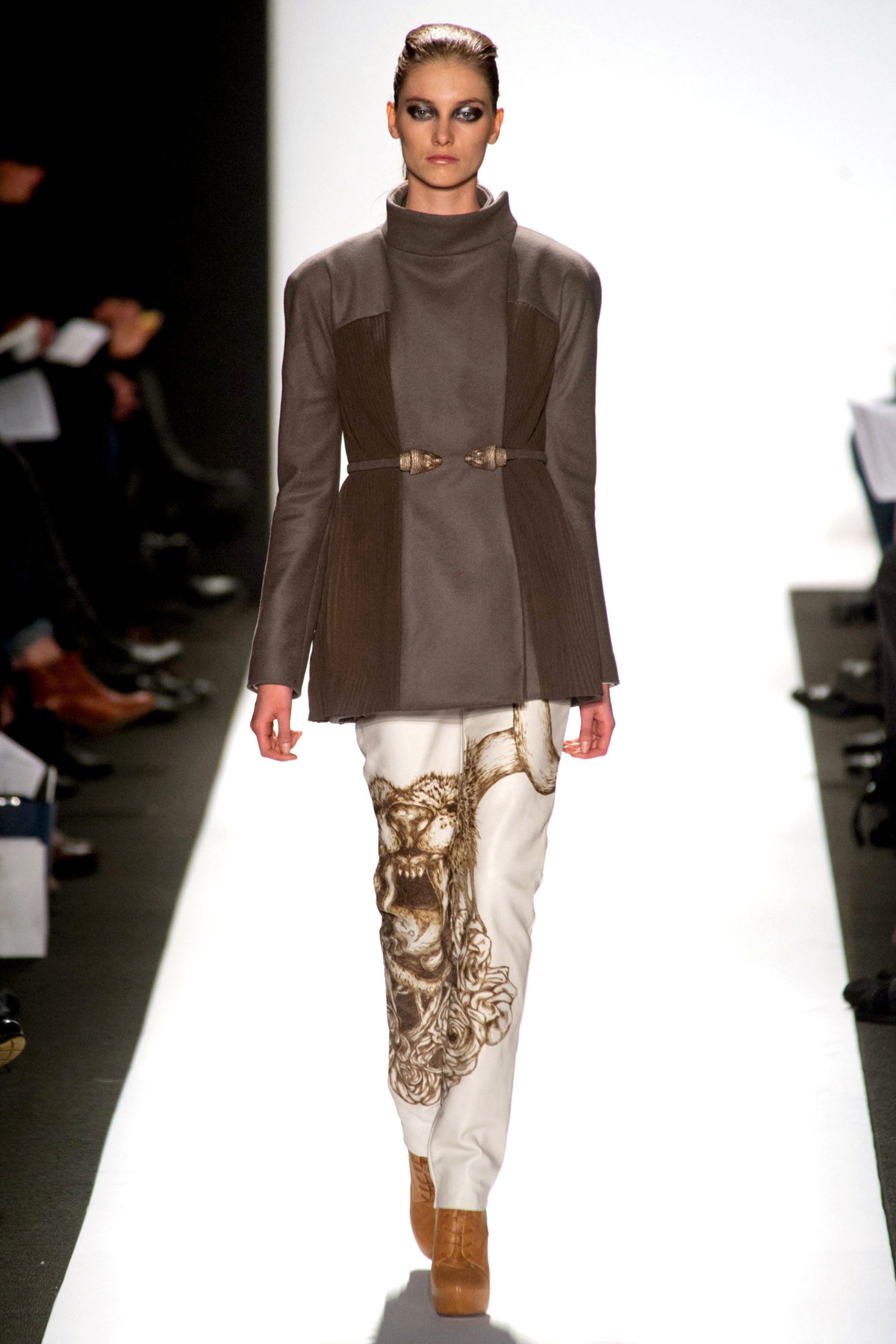 While I respected the purpose of Heather Scholl's line, it was not my cup of tea. Scholl uses fashion as a vehicle to "explore the often sexually obsessed nature of queer culture," and seeks to represent the "duality of pain and glamour." The effect was bold and visually loud, with neon pink, electric blues and striking patterns highlighted with sequins, fishnets, and beading.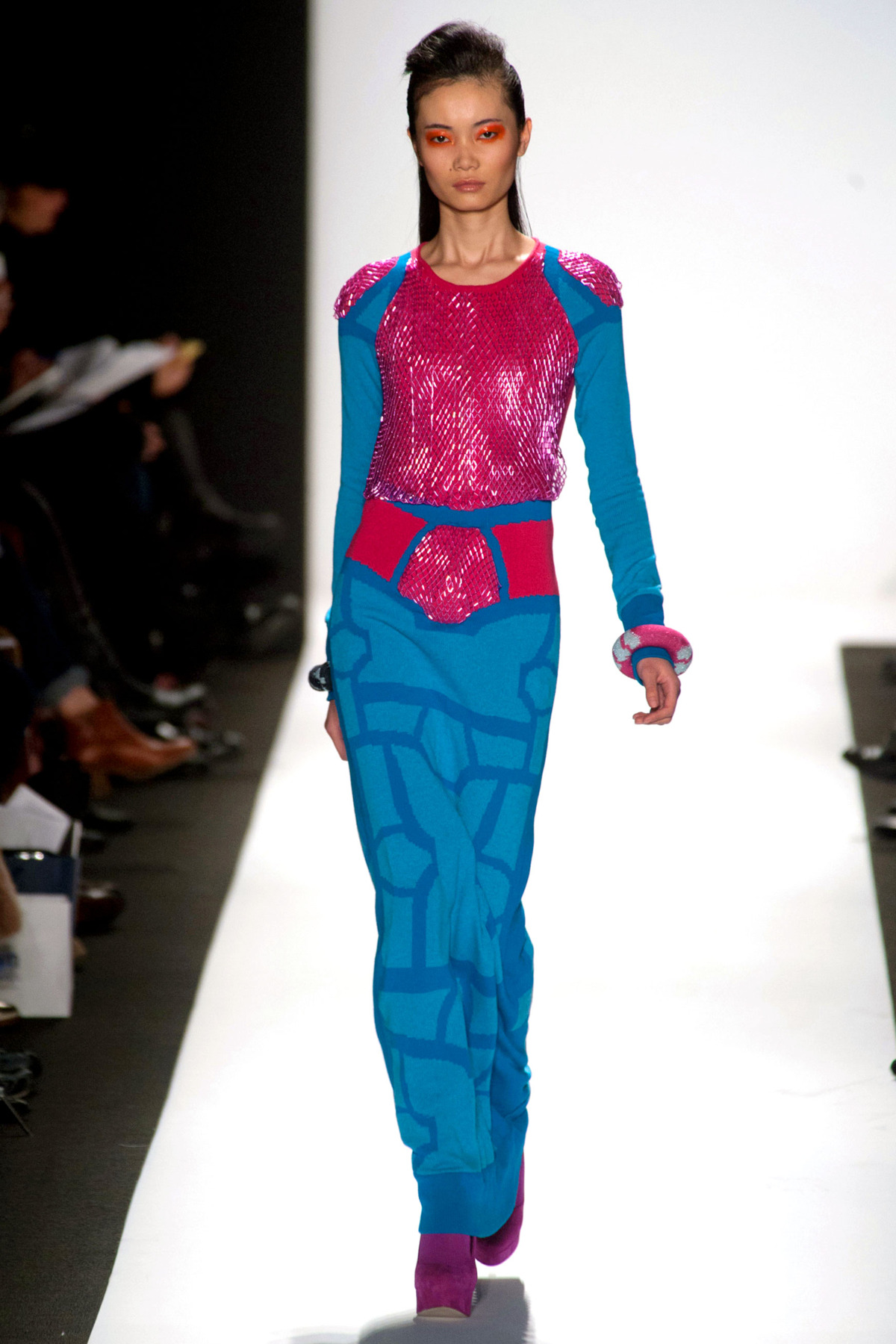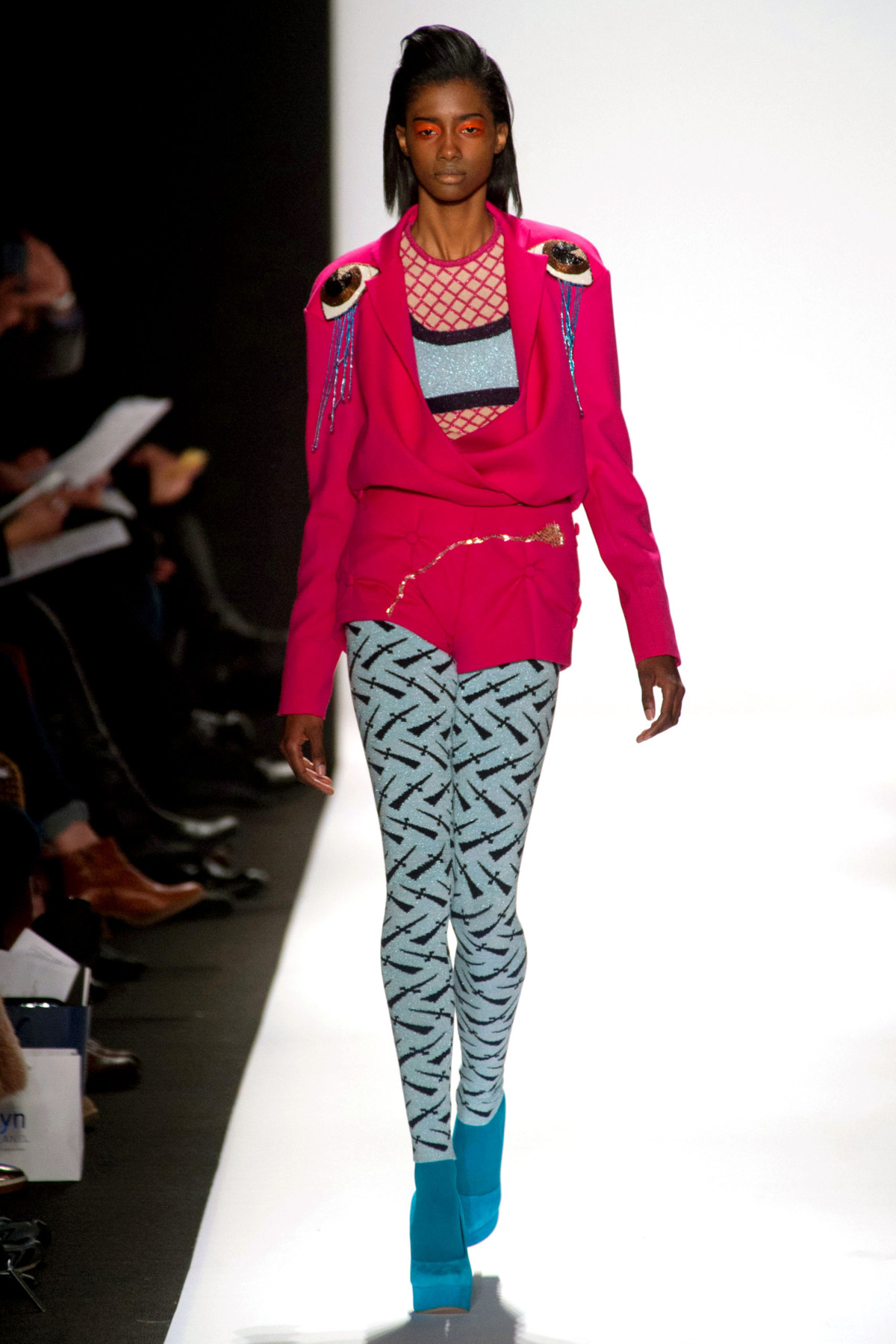 Chenxi Li showed gorgeous, voluminous fur coats in rich midnight blue and sky blue tones, but their beauty was lessened by their pairing with bright blue stockings. Had I had a moment to steer my eyes away from the models' legs, I might have been able to also appreciate the oversized knitwear and wool skirts.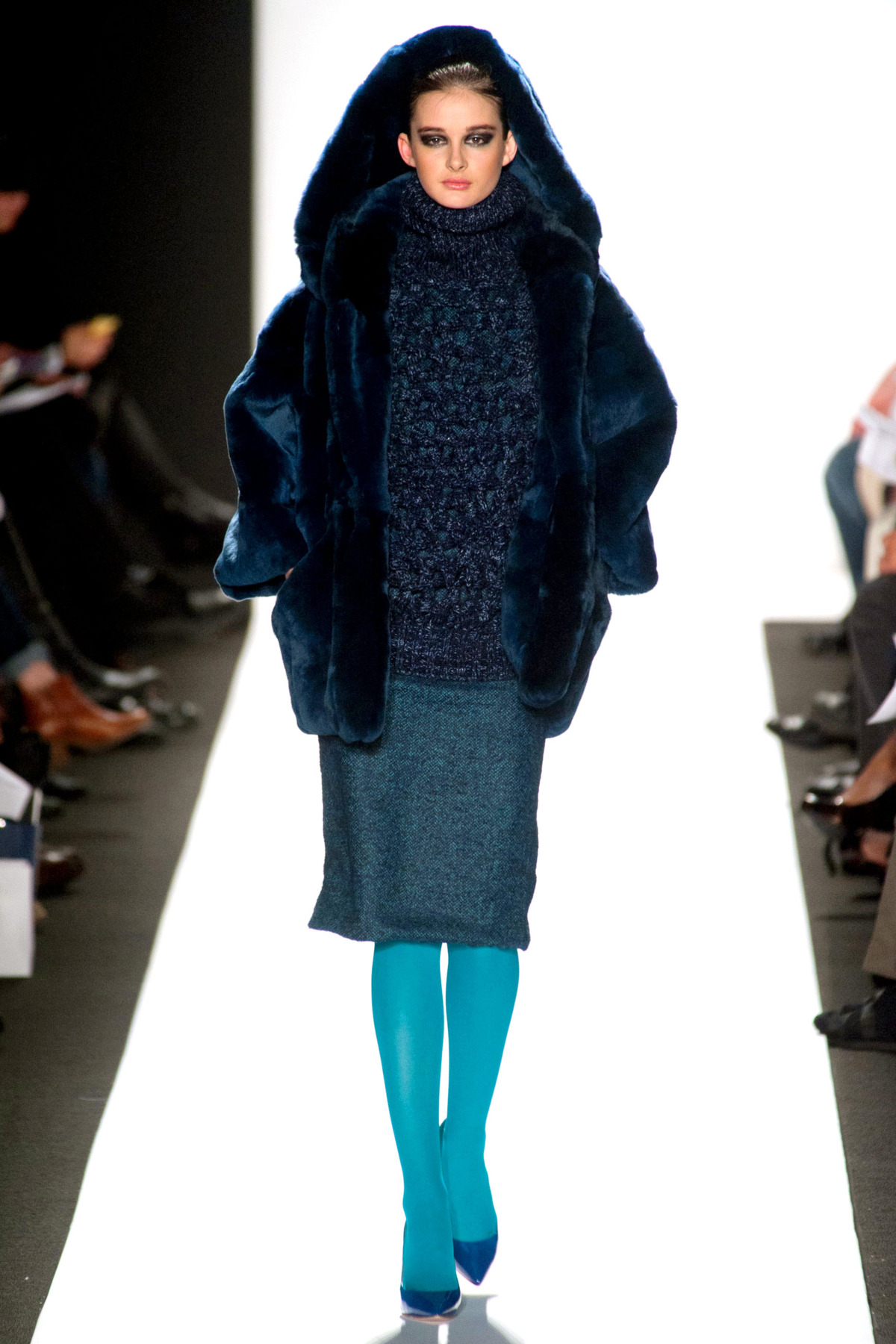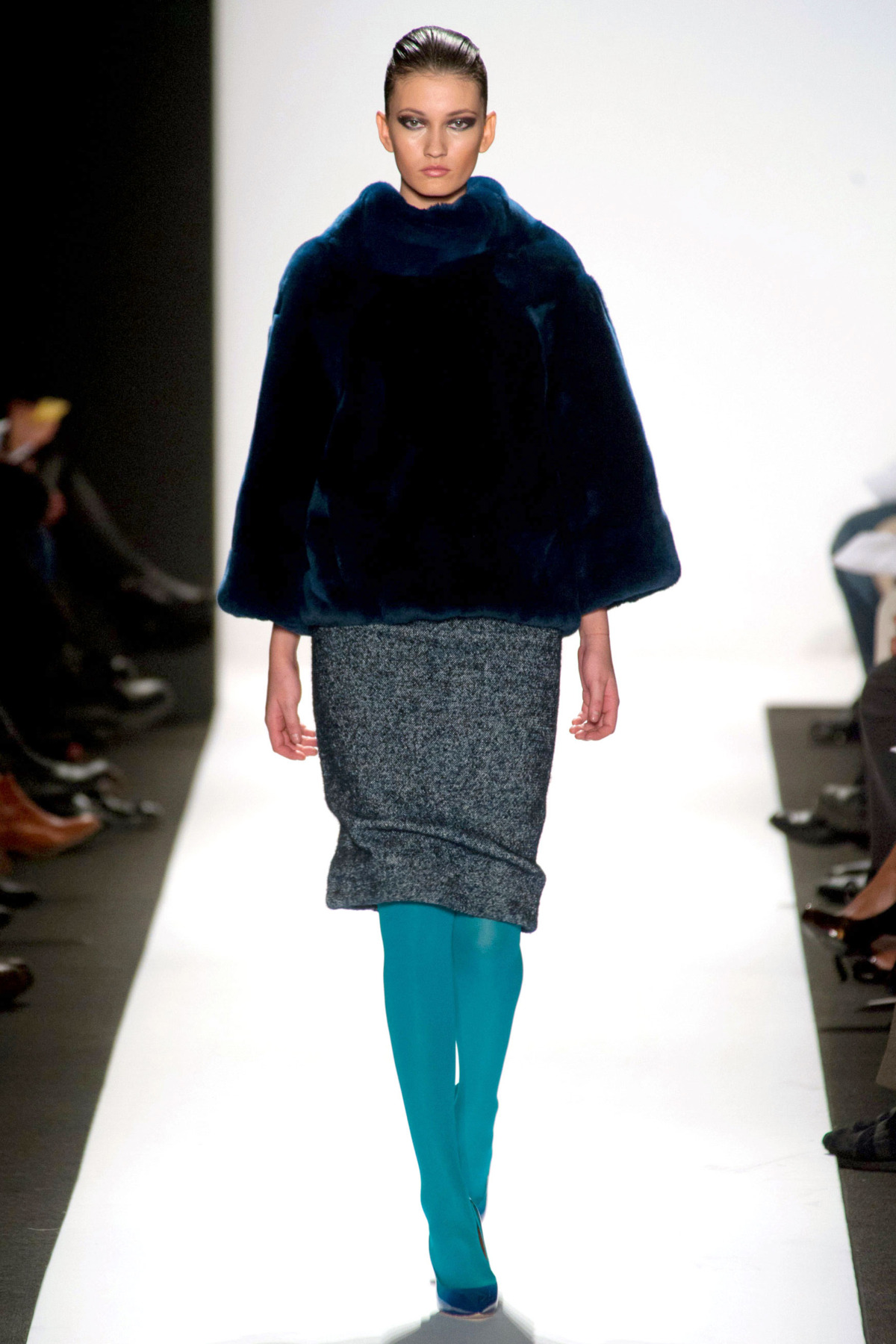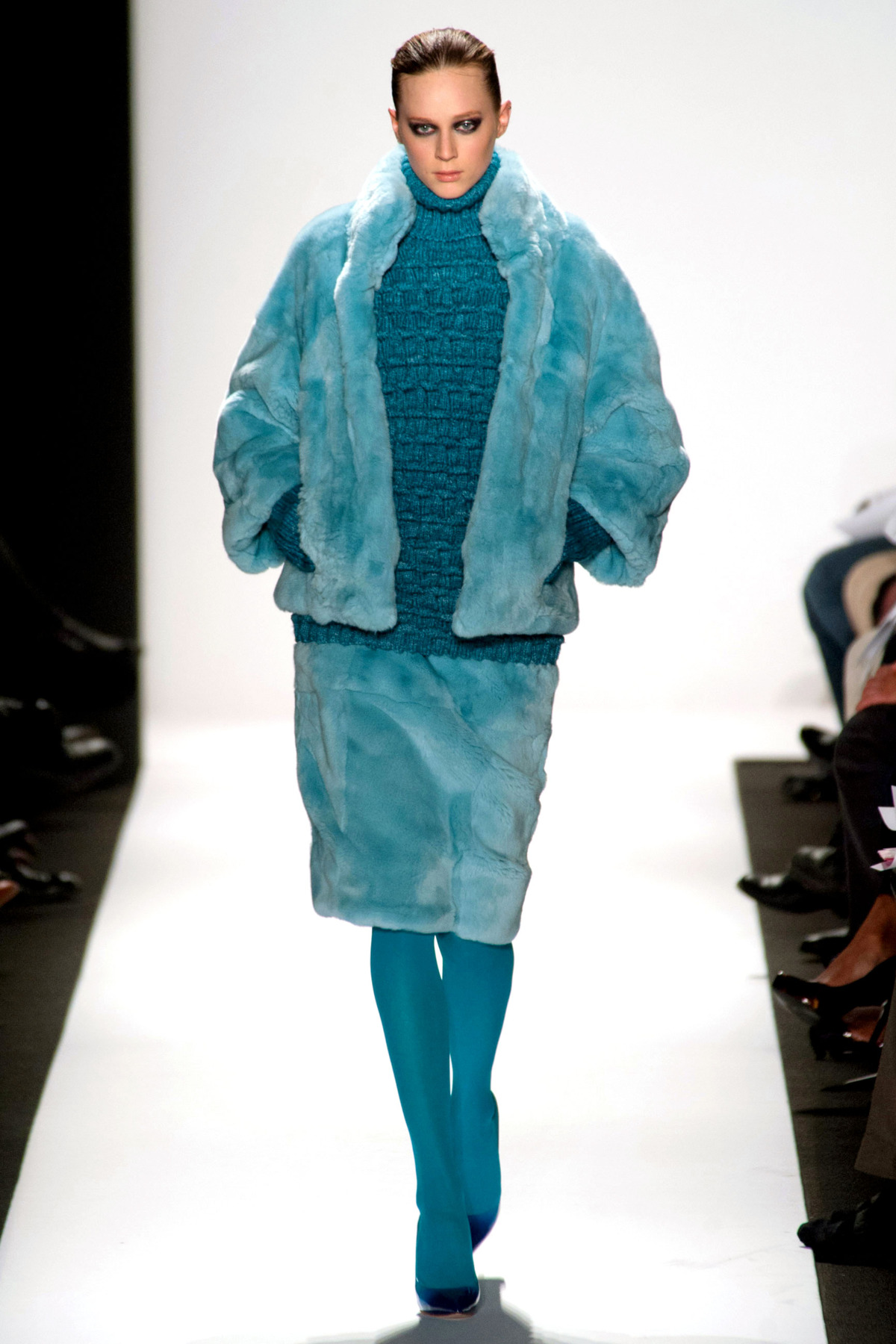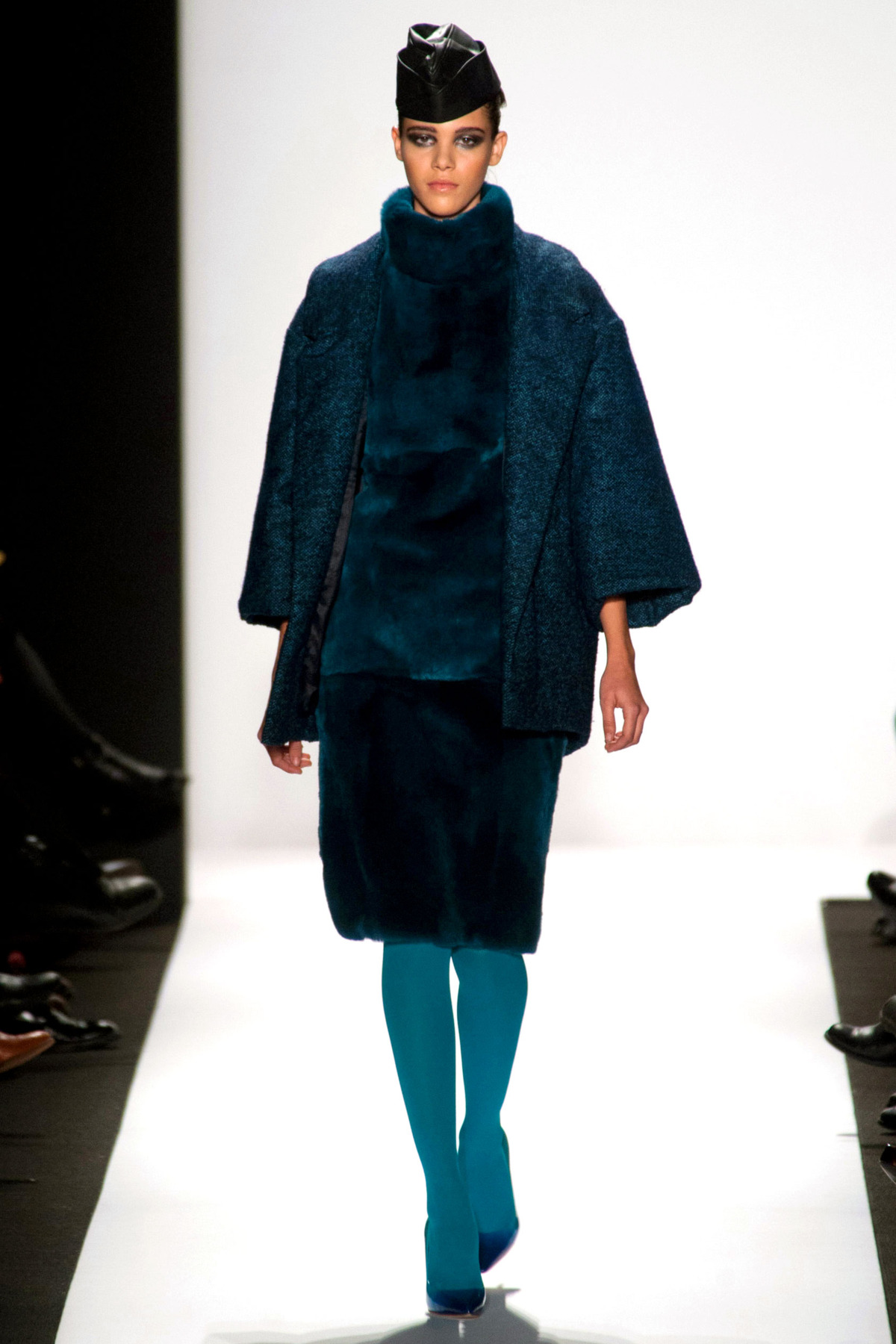 Lady Gaga came to mind upon seeing Heather McDonald's angular silhouettes, which evoked bones jutting out at the hips. These exaggerated rounded sleeves are trending for Fall, as we've seen in several designer collections, but I'm not yet rushing to this fad. Is it just me, or do they look like Popeye's arms after ingesting some spinach? Perhaps come fall I'll have a different opinion.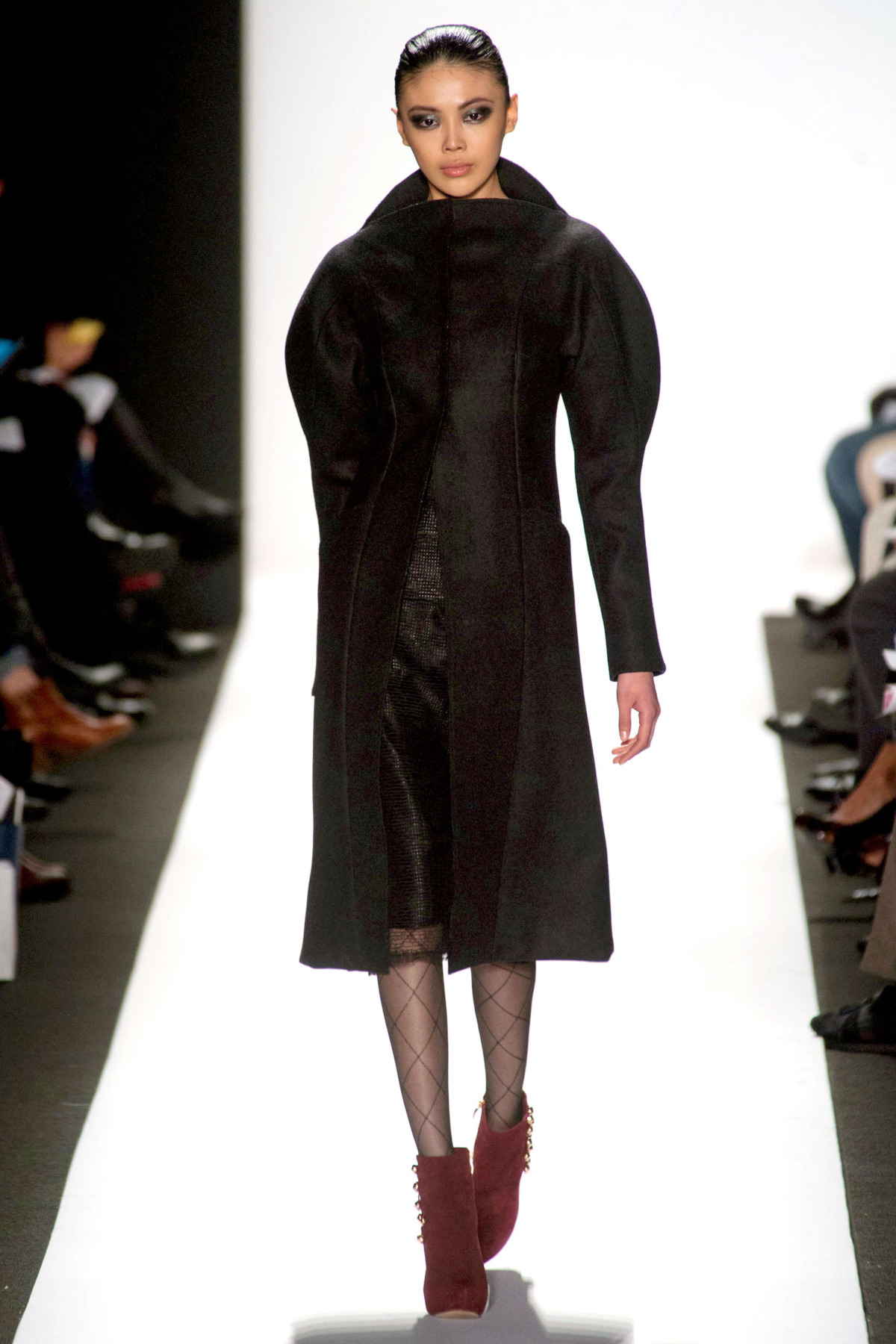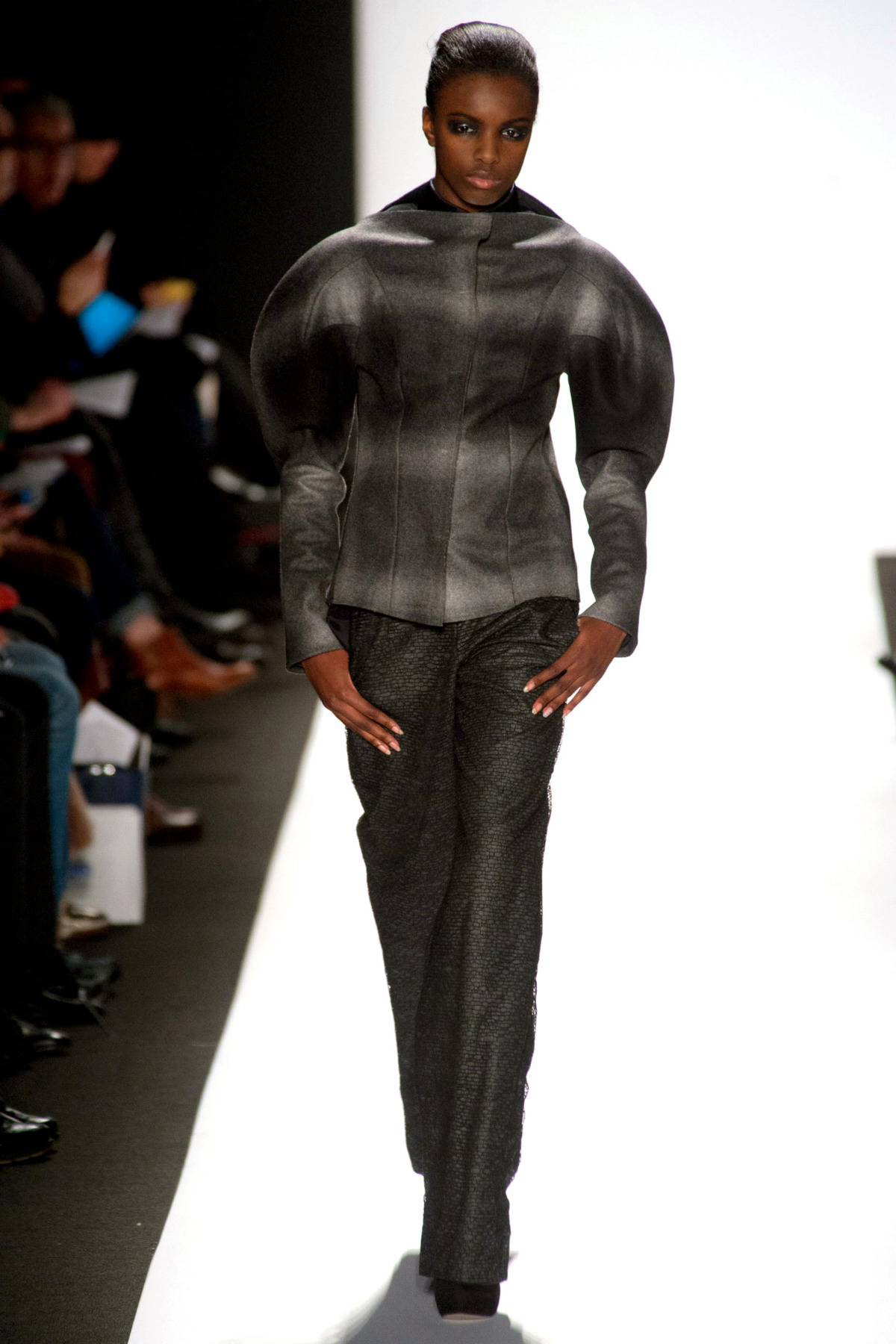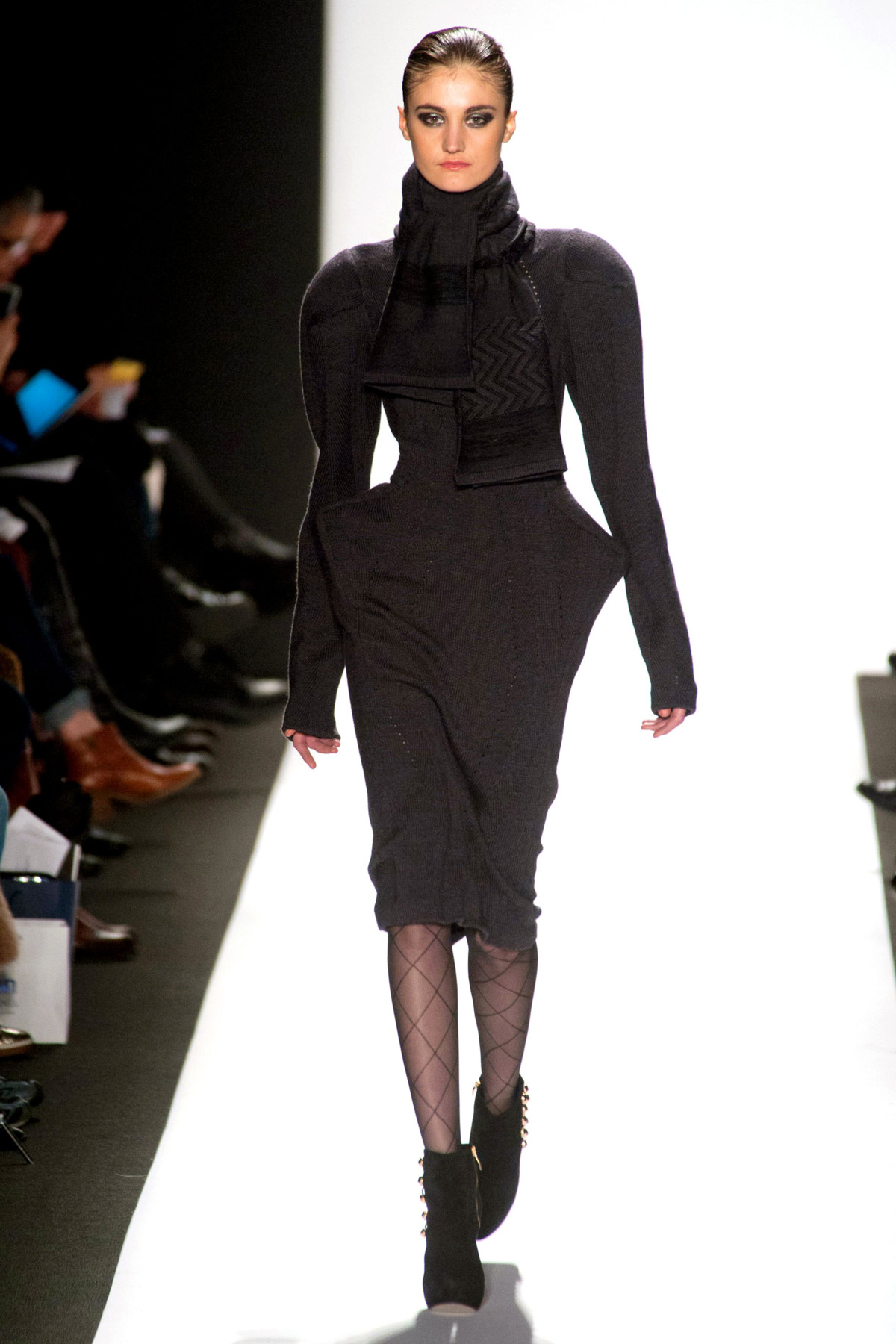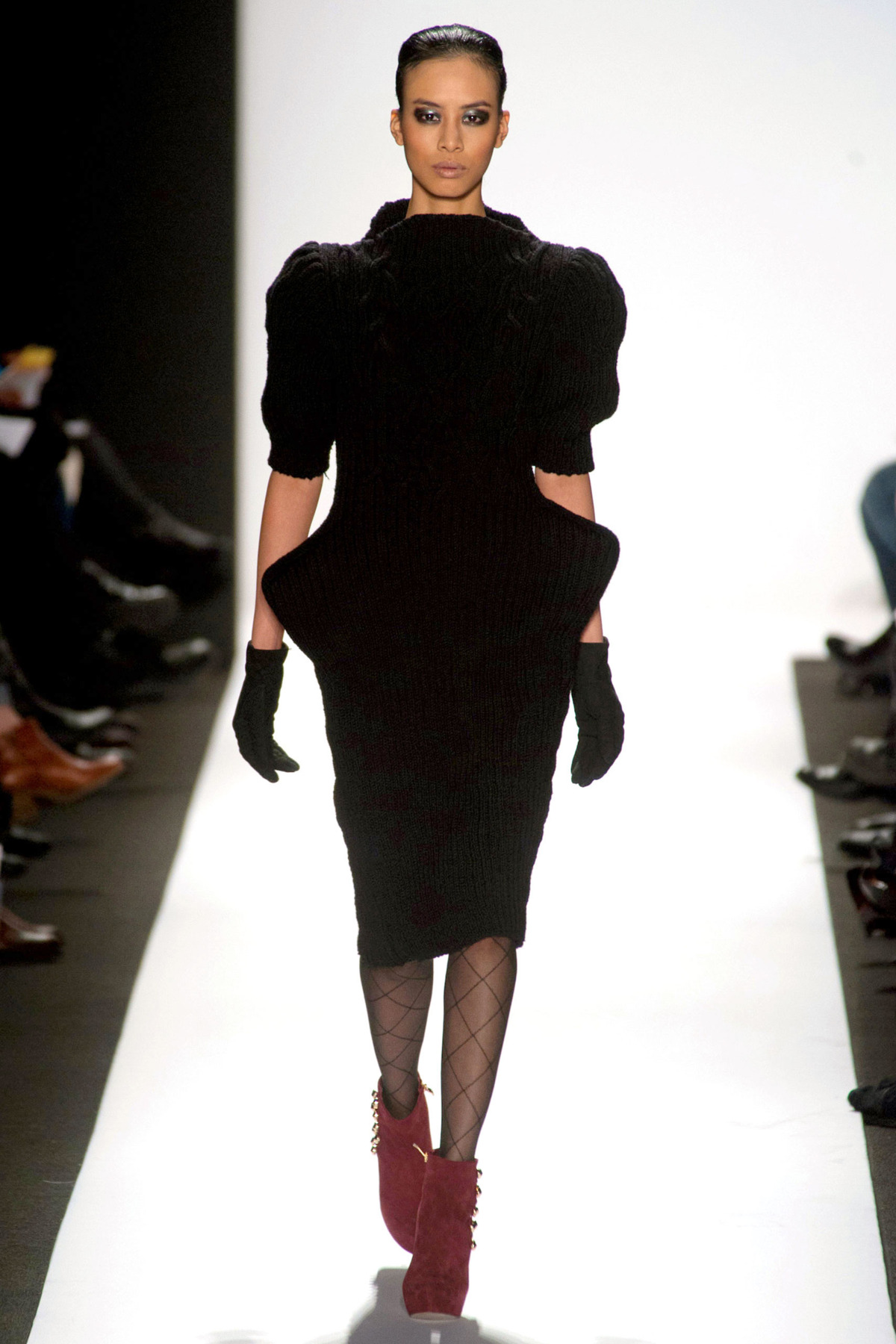 Lastly, Qian Xie's beautiful metallic-hued, latticed leather coats, paired with heavy buckles and soft winter furs, conjured images of armored knights and maidens from The Game of Thrones. But who isn't obsessed with Winterfell and the Starks nowadays?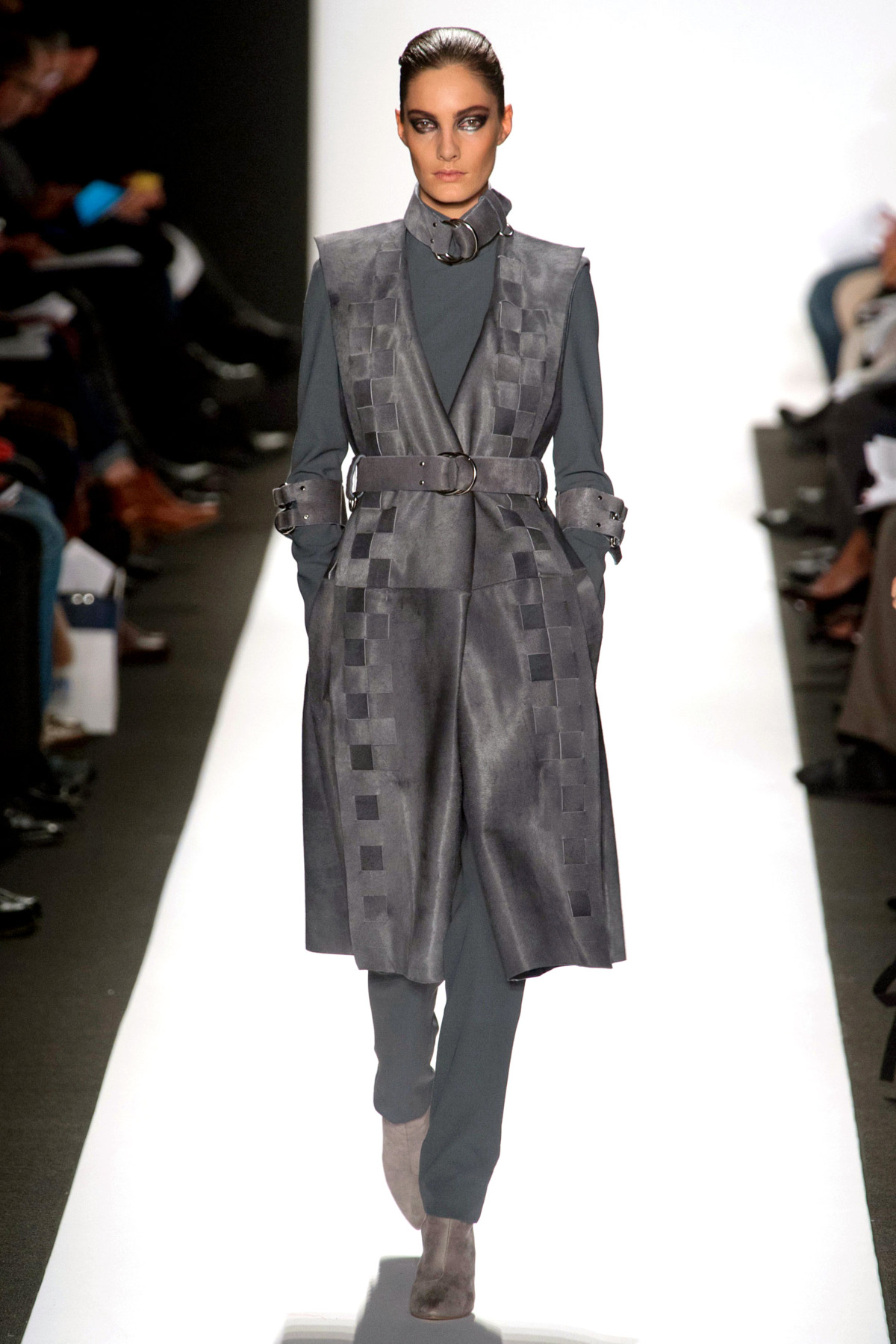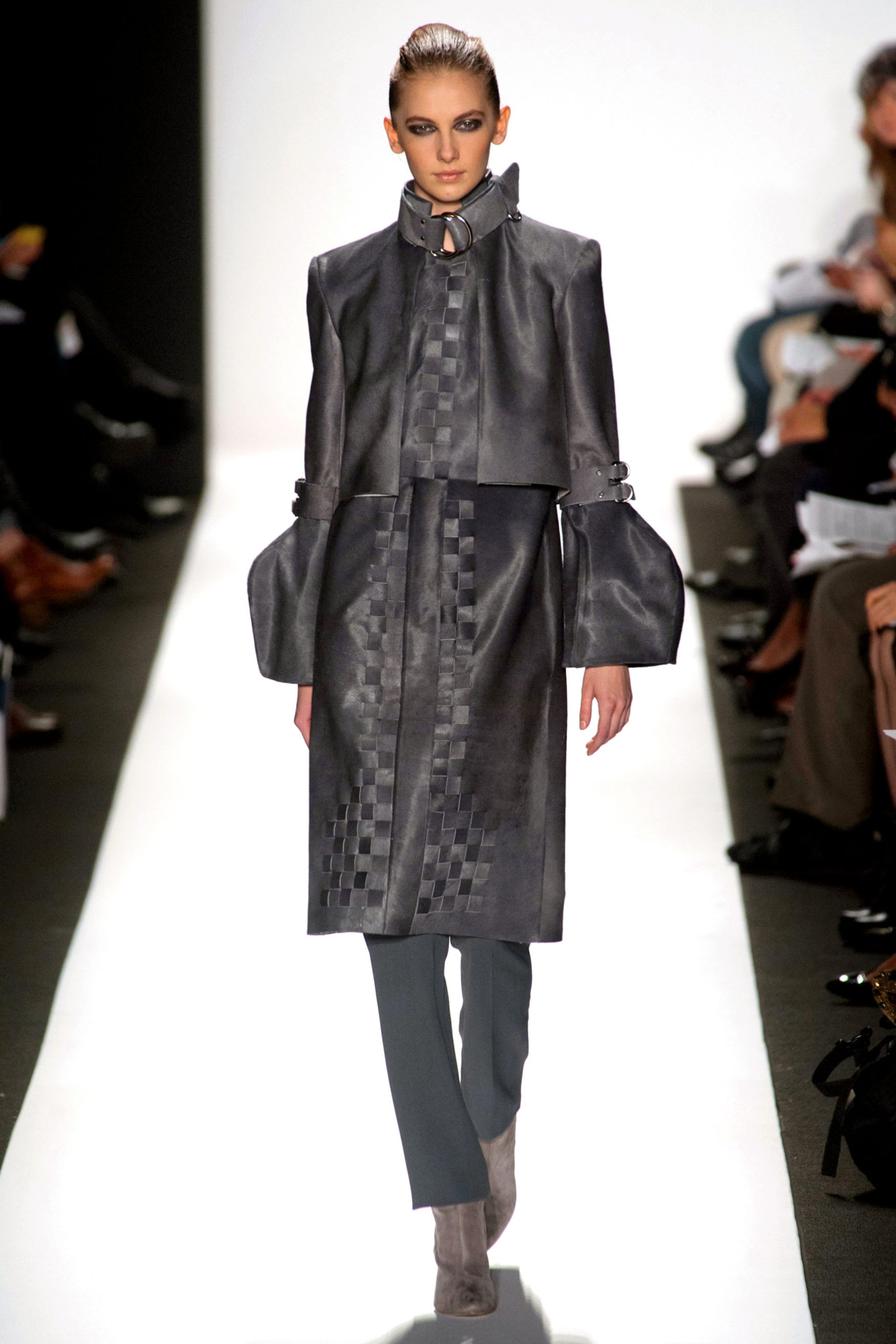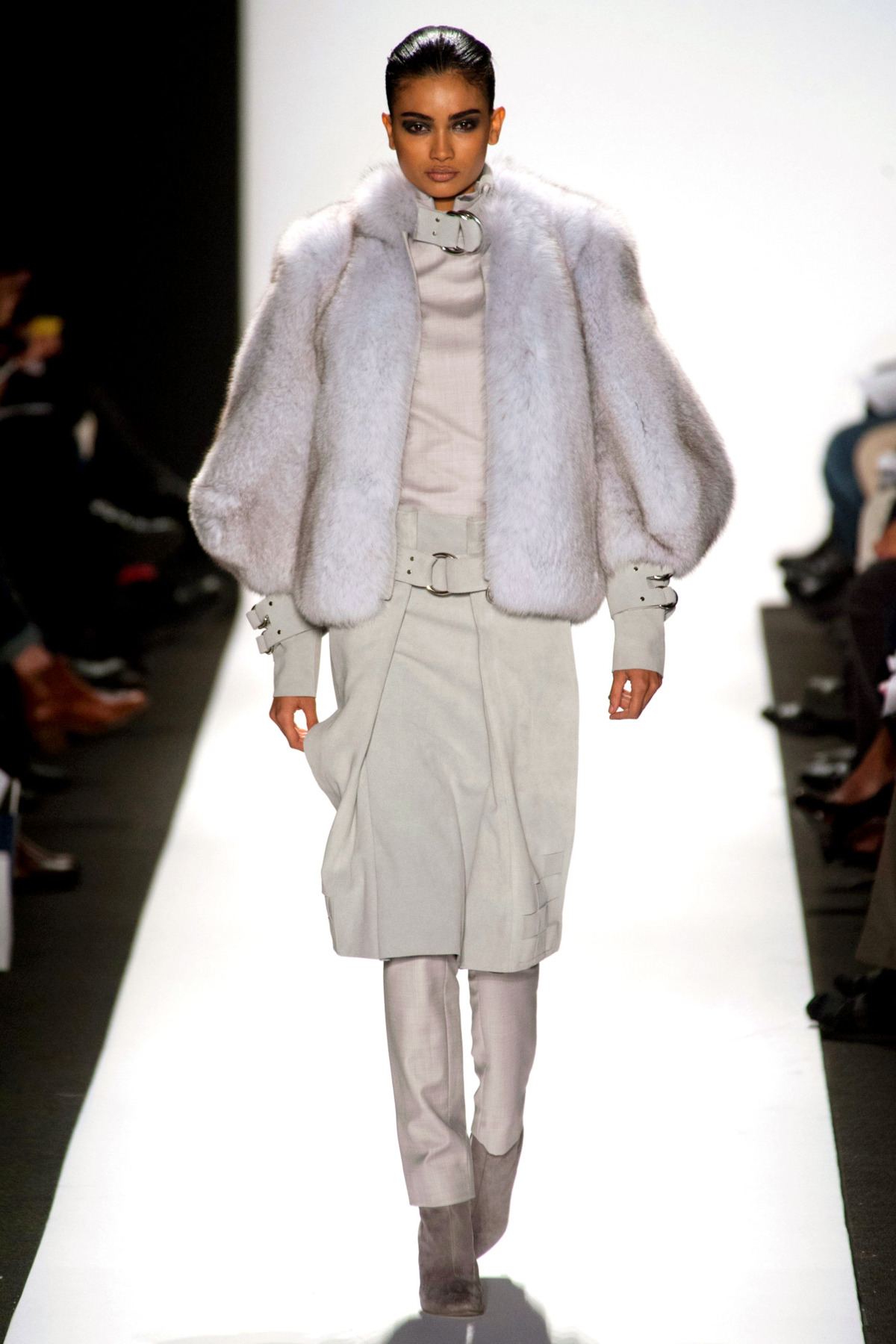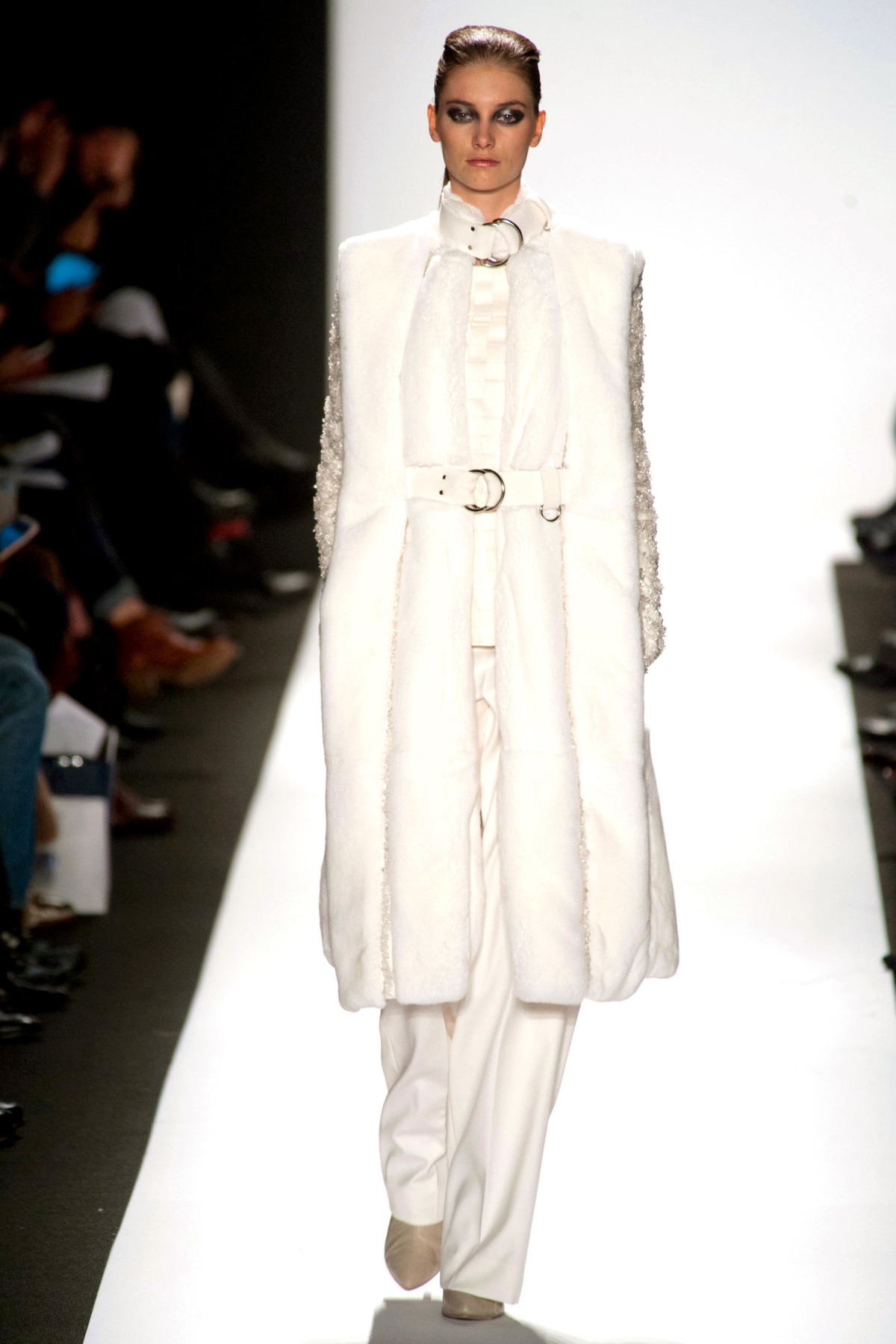 All photos from The Cut