Nancy observes the up and coming designers from Concept Korea.

Five Korean designers took part of this year's
Concept Korea
Fall 2013 show: Choi Bo Ko (Choiboko), Hongbum Kim (CRES. E DIM), Son Jung Wan (SON JUNG WAN), Lie Sang Bong (LIE SANG BONG), and Kathleen Hanhee Kye (KYE). Each had the opportunity to showcase ten pieces with their interpretation of the theme "Rhythm of Korea."
Choi Bo Ko
's collection, "Dance of Gods", had an urban street feel to it with bold scribbles, leather trim, and floppy hats. The abstract images of nature that resemble Korean characters seem to dance on the fabric with fluidity. Choiboko falls in line with the ubiquitous Fall '13 trends of leather and fur accents, but uses a black, white, and red color palette. I adore the white leather jacket with fur sleeves and asymmetrical zipper, and the statement cape.
CRES. E DIM
showed a rough, gothic look with heavy layers of black and bulkier cuts of leather. Hongbum Kim is inspired by the rhythm of music and the peaks and valleys of song, and represents it with the juxtaposition of loose fabrics and bold cuts. The wine red dress hits the mark with leather trim and the perfect balance of tough class.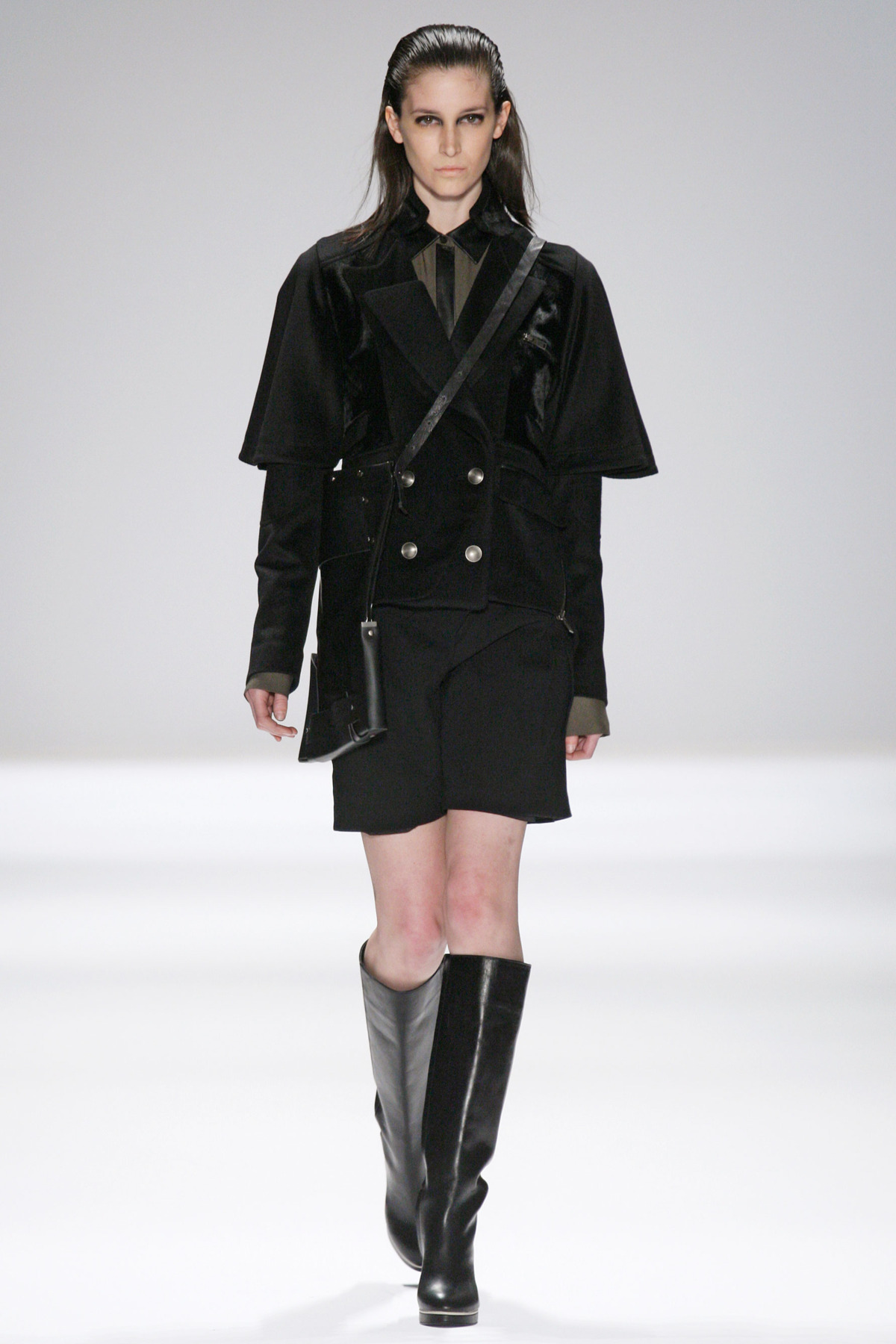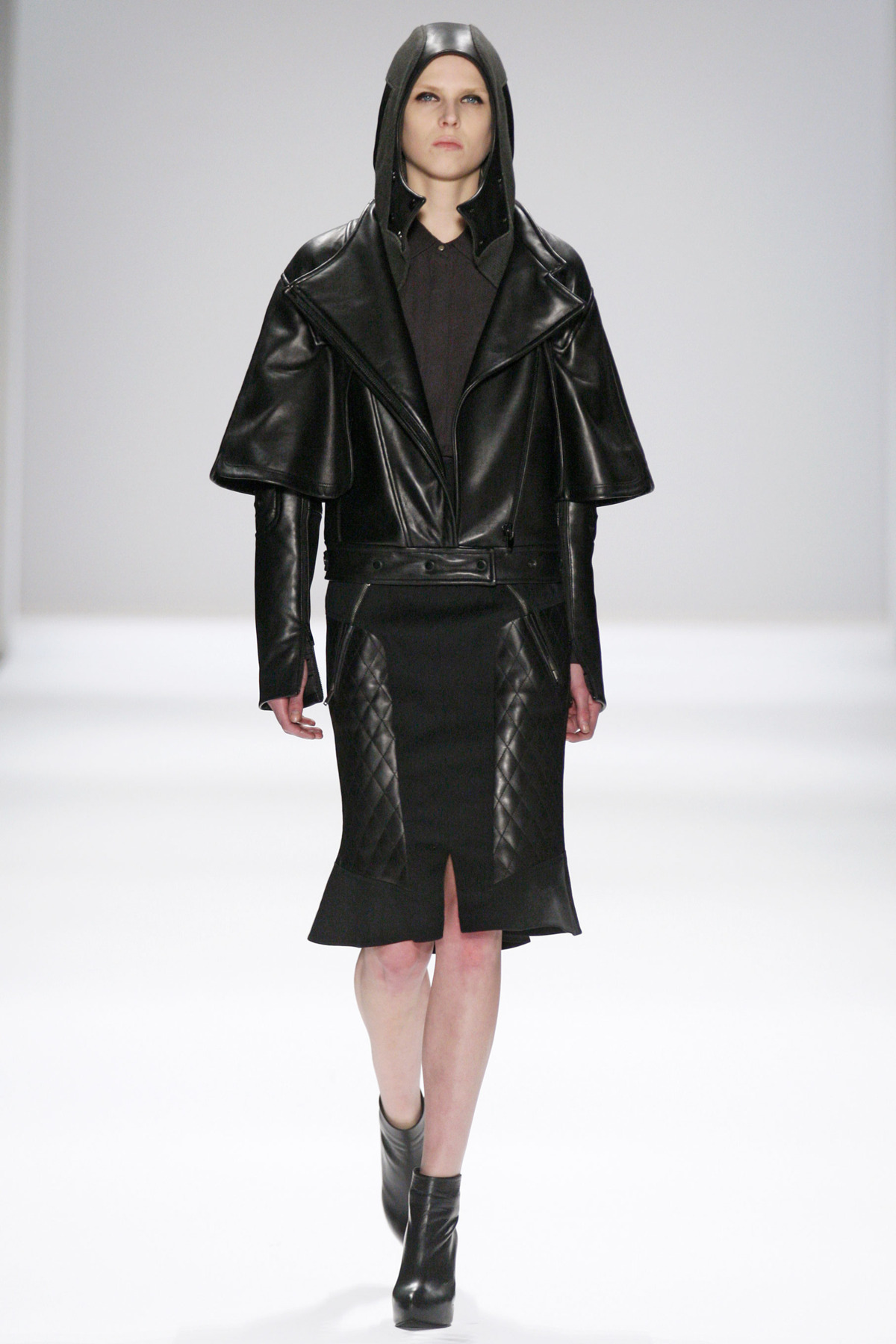 Son Jung Wan'
s collection was a stark contrast to the other designers with its soft femininity. Fur and royal blues and purple were used for delicate elegance and a luxurious feel. While minimalistic, Wan's line echoed class and romanticism.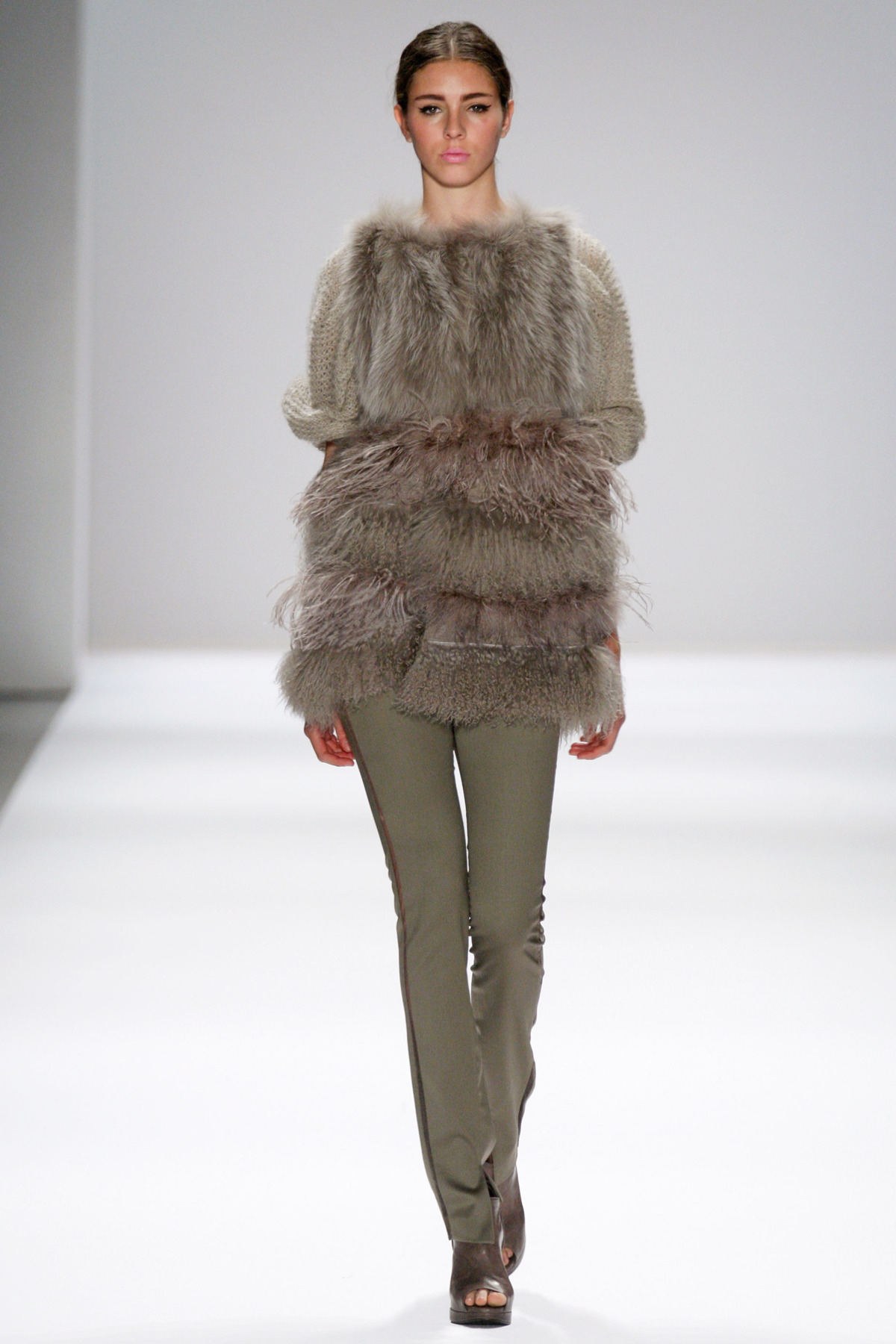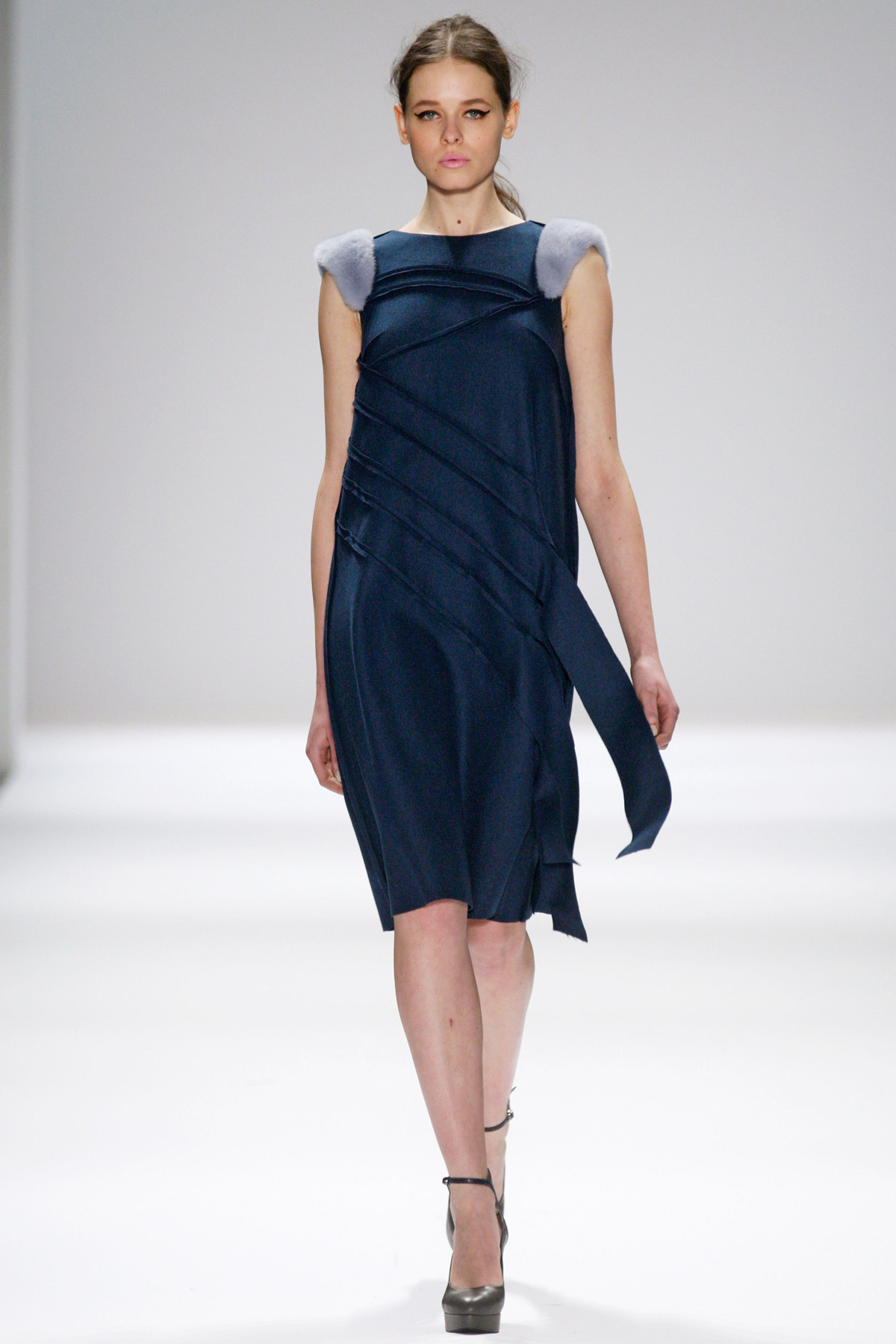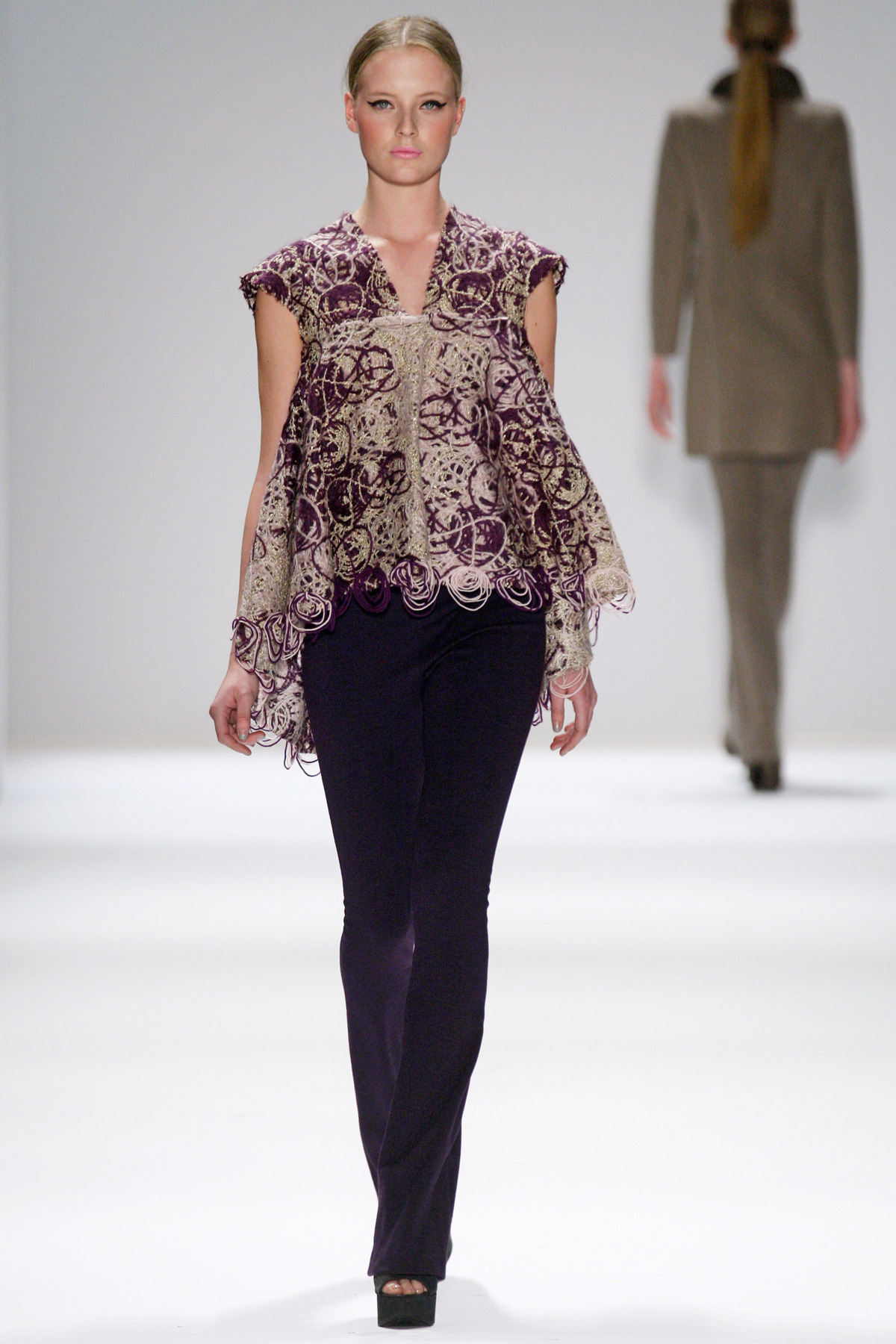 As the lights dimmed to make way for
Lie Sang Bong
's glowing brimmed hat, the audience was captivated. A gorgeous futuristic, geometric pattern repeated throughout his collection in dresses, blouses, and jackets. The structure and voluminous shapes of his line is flawless.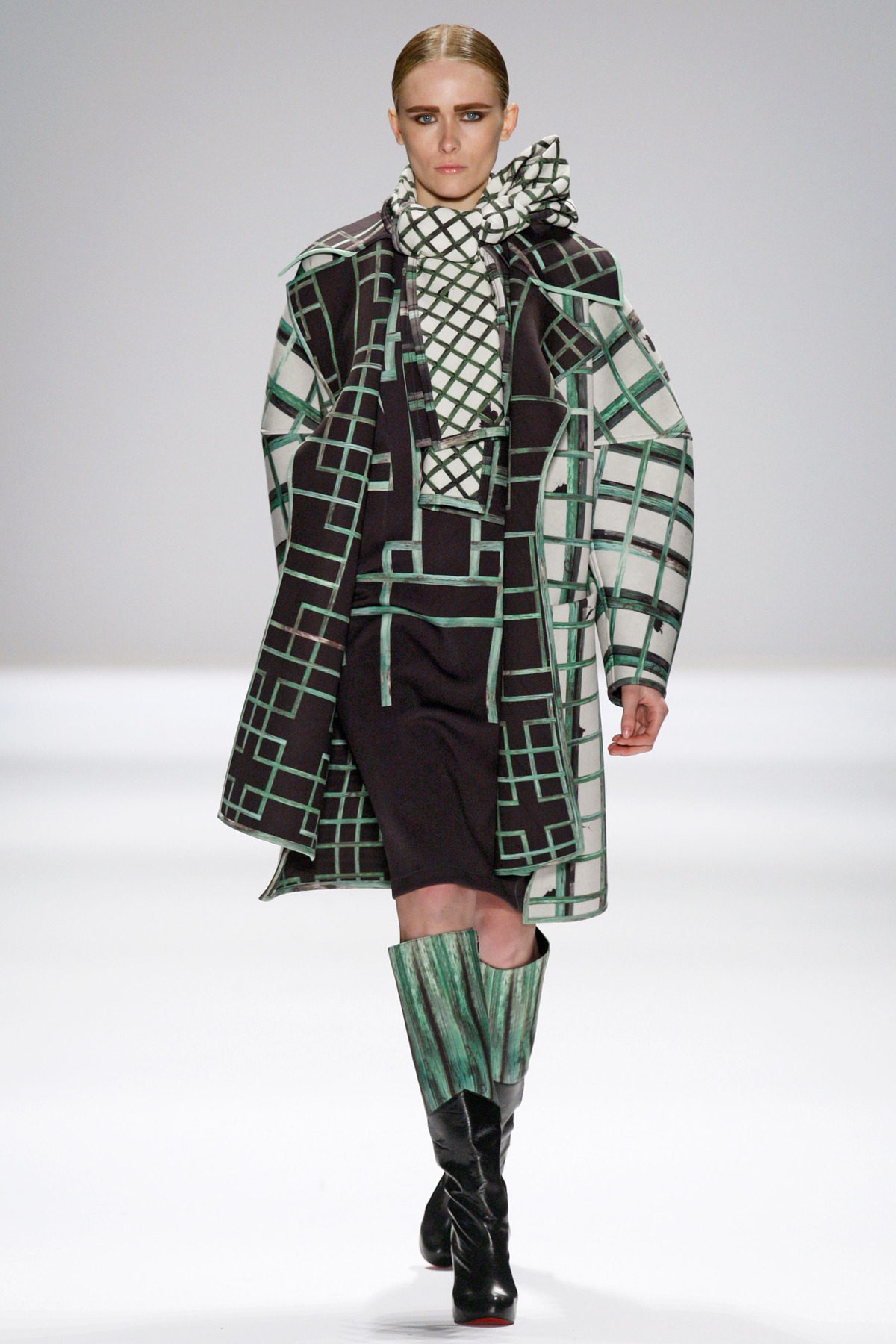 Lastly,
KYE
made a bold runway scene with wild head-to-toe prints, electric blue fur, and street-styled graffiti looks. Her fun eccentric style with its unique bulky shape has already made her sought out by many retailers. This collection, titled "Unemployed Youth: Homeless Youth," exhibits patterns influenced by garbage, boxes, and graffiti seen at the Seoul Station, a major railway station in South Korea.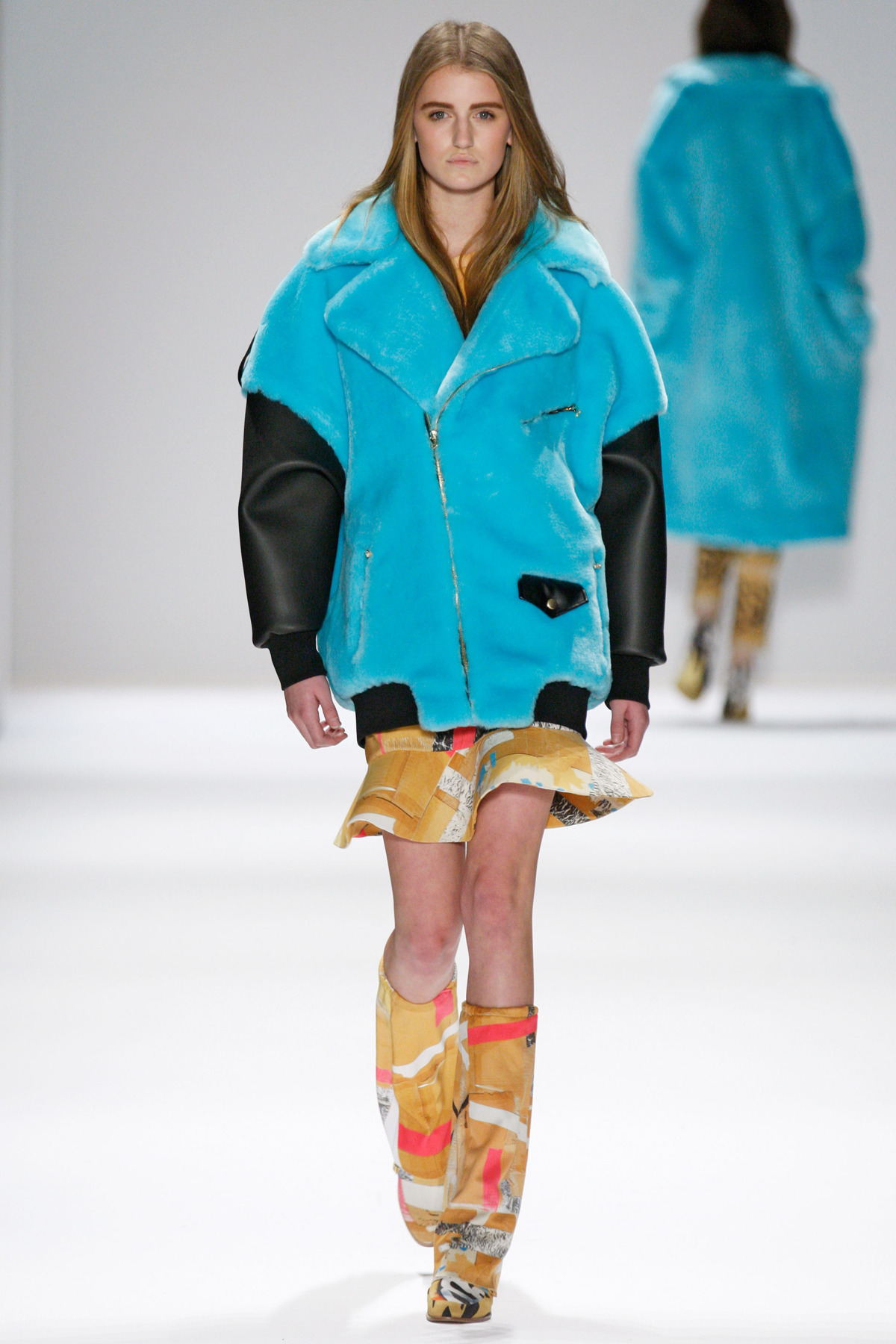 All photos from The Cut